Each year, when the holiday season approaches, are you scrambling to find seasonal help, let alone quality talent? The holiday season is very stressful for your full-time employees and management. Especially now when every retailer is dealing with position vacancies.
If you're looking for a solution to finding quality temporary staff, consider engaging an RPO provider to help you source and hire candidates that match your company's values. Utilizing an RPO can help decrease premium labor spend and improve employee retention.

Check out our infographic below to learn more about the benefits of partnering with an RPO during your busiest seasons.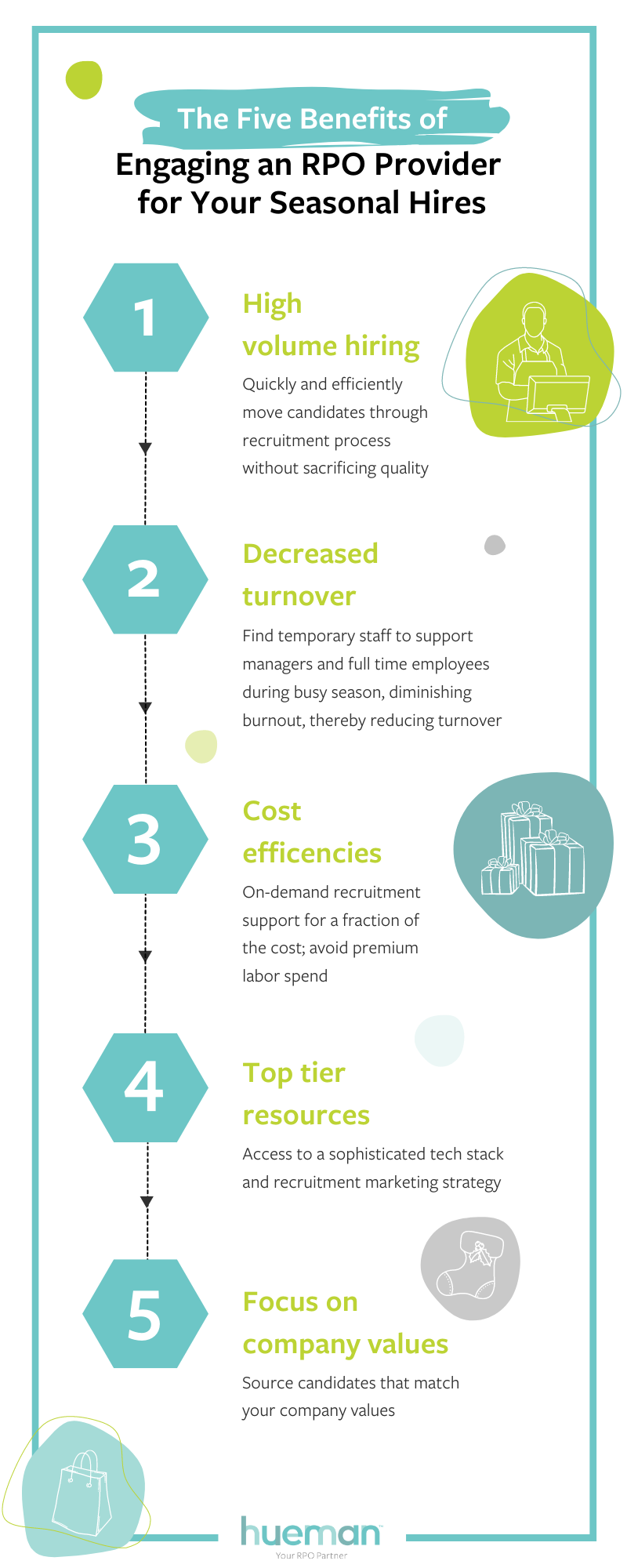 Want to know more about how RPO works and which type of RPO solution is best for your company? Check out our Ultimate Guide to RPO today.