What is Recruitment Process Outsourcing (RPO)?
RPO 101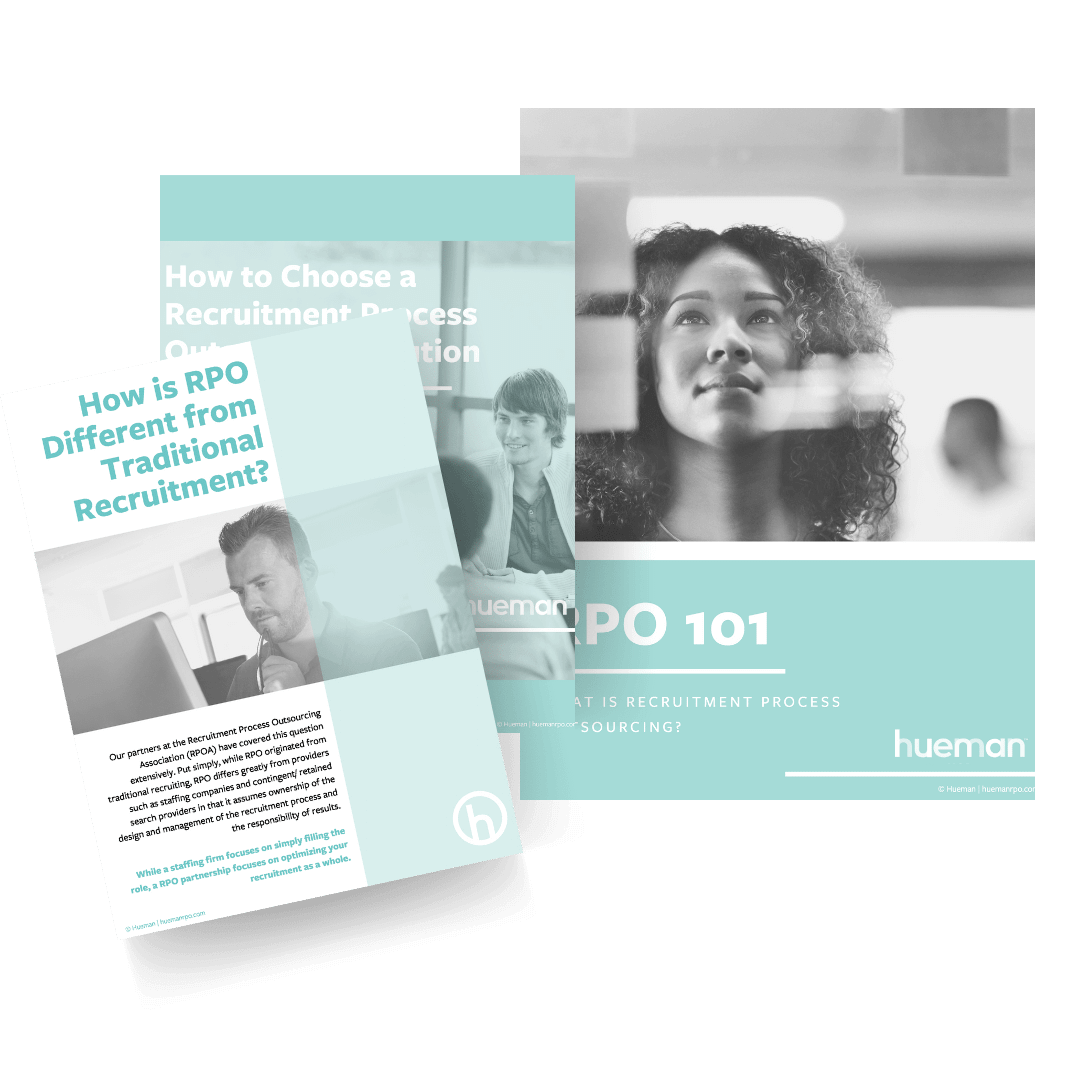 What You'll Learn
Recruitment Process Outsourcing (RPO) is a form of business process outsourcing where anemployer transfers all (or part!) of its recruitment processes to a recruitment agency. An RPO partner can offer its own recruitment process, or may assume the company's:

- Operation Staff
- Technology
- Methodologies
- Reporting
What's Inside
We start with the basics and break down what an RPO partner is all about. In our eBook we dive into the following topics:
- PART 1: How Recruitment Process Outsourcing is different from Traditional Recruiting
- PART 2: 6 ways Recruitment Process Outsourcing can benefit your business and talent acquisition strategy
- PART 3: How Recruitment Process Outsourcing can be structured
- PART 4: Typical Features of a Recruitment Process Outsourcing Program (and how to implement them)
About Hueman RPO
At Hueman, we pride ourselves on being a medium-sized RPO provider that can quickly respond to changing needs and make strategic decisions.

Our approach to recruitment sets us apart from larger RPO providers. We customize every aspect of the process, from sourcing and screening to recruiting, to perfectly align with your needs. This fosters innovation and teamwork and enhances overall performance and success.

In addition, we always take a people-first approach to talent acquisition. When you partner with us, you'll have a direct relationship and receive individualized attention from everyone caring for your account.

From implementation onward, we will work closely with you and your hiring managers to ensure we deeply understand your core values, mission, and culture.
RPO 101
Become a pro on the topic of recruitment process outsourcing!
BECOME A PRO