A Top-Notch Corporate Culture Can Be Your Organization's One-Up On The Rest
How Corporate Culture Can Win You Top Talent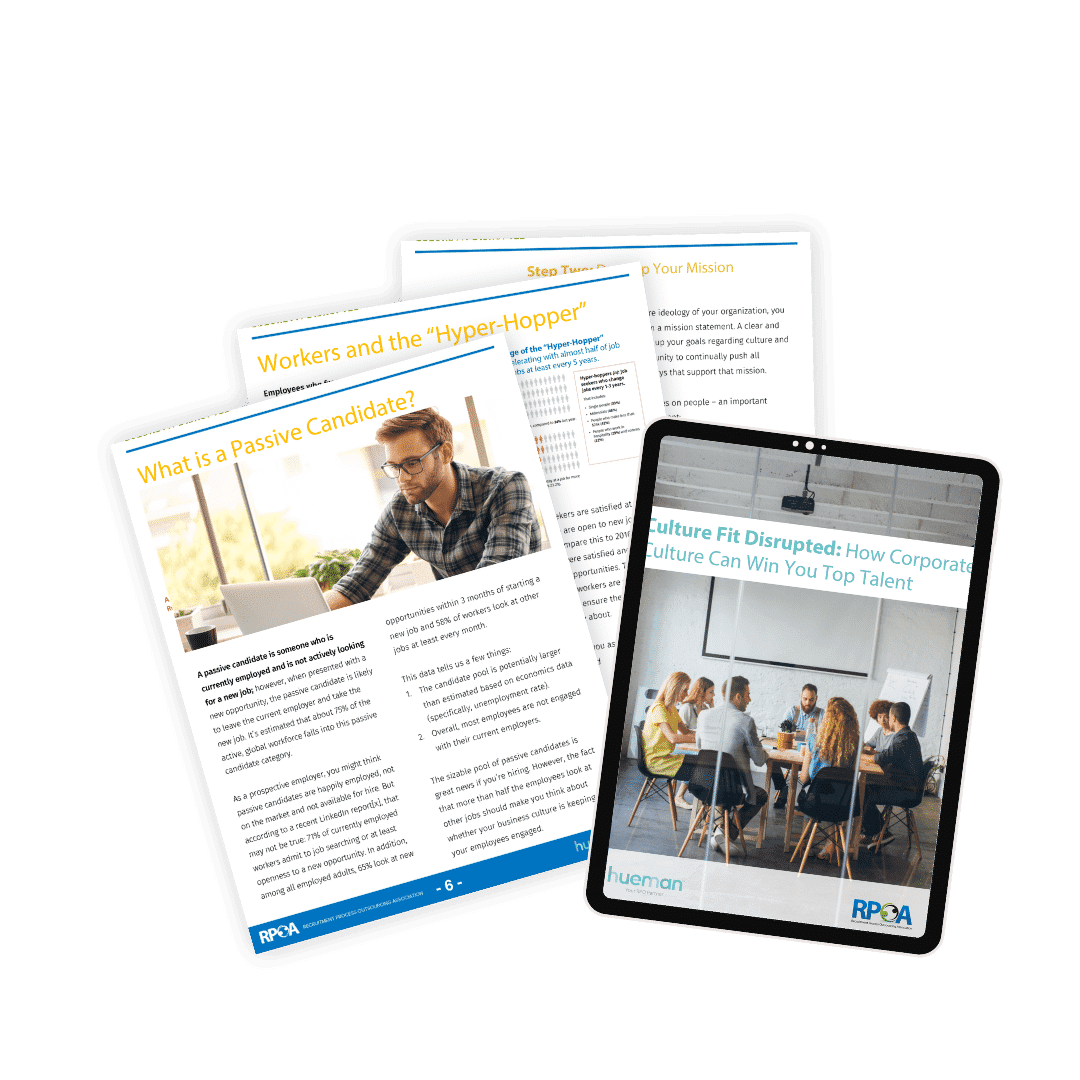 What You'll Learn
The competition for top talent in today's candidate pool is fierce. But a top-notch corporate culture can be your organization's one-up on the rest. And even better? It can help you land talent that didn't even know they wanted to make a job move.

Top-notch corporate culture.

What does that really mean? (Hint: It's deeper than a ping-pong-free-snack pony show.)

At Hueman, we know how to do it, and we're more than happy to share our secrets to success. We value culture, and our people, above all else. By consistently nurturing a system of employee engagement, we are equipped to recruit, and retain, the best people which ultimately allows us to serve clients in the best ways possible.
In this eBook, we provide you with the tips and guidelines necessary to engage your employees and build a culture that draws in the top talent that can make your organization the next Great Place to Work.

- Defining your company culture

- Engaging your employees

- Recruiting passive job seekers and more
About Hueman RPO
At Hueman, we pride ourselves on being a medium-sized RPO provider that can quickly respond to changing needs and make strategic decisions.

Our approach to recruitment sets us apart from larger RPO providers. We customize every aspect of the process, from sourcing and screening to recruiting, to perfectly align with your needs. This fosters innovation and teamwork and enhances overall performance and success.

In addition, we always take a people-first approach to talent acquisition. When you partner with us, you'll have a direct relationship and receive individualized attention from everyone caring for your account.

From implementation onward, we will work closely with you and your hiring managers to ensure we deeply understand your core values, mission, and culture.
Start Winning Top Talent
Today, winning the war on attracting top talent for your organization requires innovative business strategies.
START WINNING