Your Comprehensive Resource for All Things Recruitment Process Outsourcing
Ultimate Guide to RPO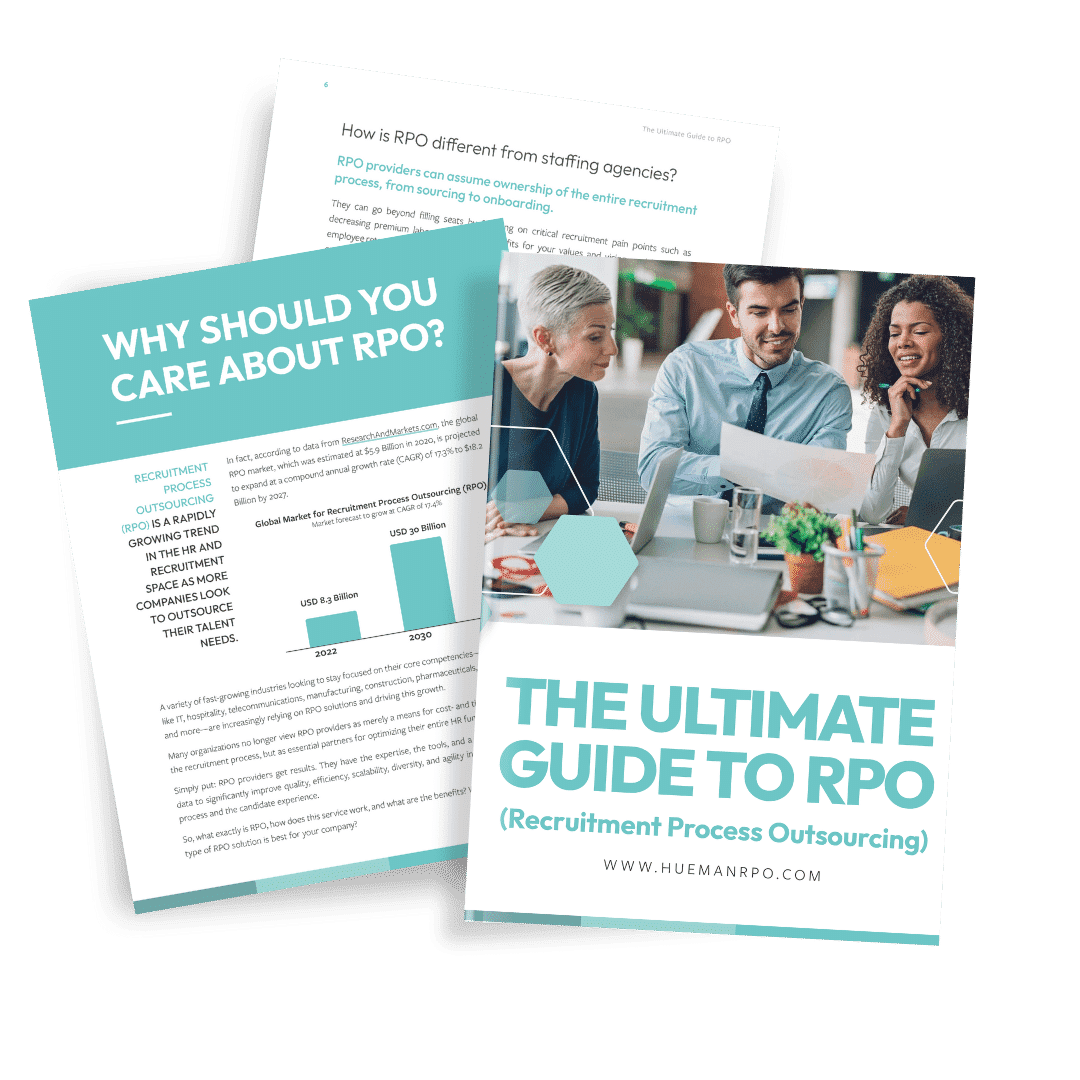 What You'll Learn

Are you ready to revolutionize your hiring process and supercharge your talent acquisition efforts?

Look no further! Welcome to the Ultimate Guide to Recruitment Process Outsourcing (RPO) – your comprehensive roadmap to optimizing recruitment and taking your business to the next level.

Learn how RPO works, its many benefits, and the best solutions for your organization.

What's Inside

- PART 1: What is RPO?
- PART 2: RPO Solutions
- PART 3: RPO Program Features
- PART 4: RPO Pricing Models
- PART 5: Benefits of RPO
- PART 6: Is RPO Right for You?
- PART 7: Finding the Best RPO Partner
- PART 8: Implementation Process
- PART 9: Managing an RPO Provider
About Hueman RPO
At Hueman, we pride ourselves on being a medium-sized RPO provider that can quickly respond to changing needs and make strategic decisions.

Our approach to recruitment sets us apart from larger RPO providers. We customize every aspect of the process, from sourcing and screening to recruiting, to perfectly align with your needs. This fosters innovation and teamwork and enhances overall performance and success.

In addition, we always take a people-first approach to talent acquisition. When you partner with us, you'll have a direct relationship and receive individualized attention from everyone caring for your account.
Ultimate Guide to RPO
Learn everything you need to know about RPO!
GET THE GUIDE