Strengthen your recruitment process to attract and retain top talent.
World-Class Recruitment Guide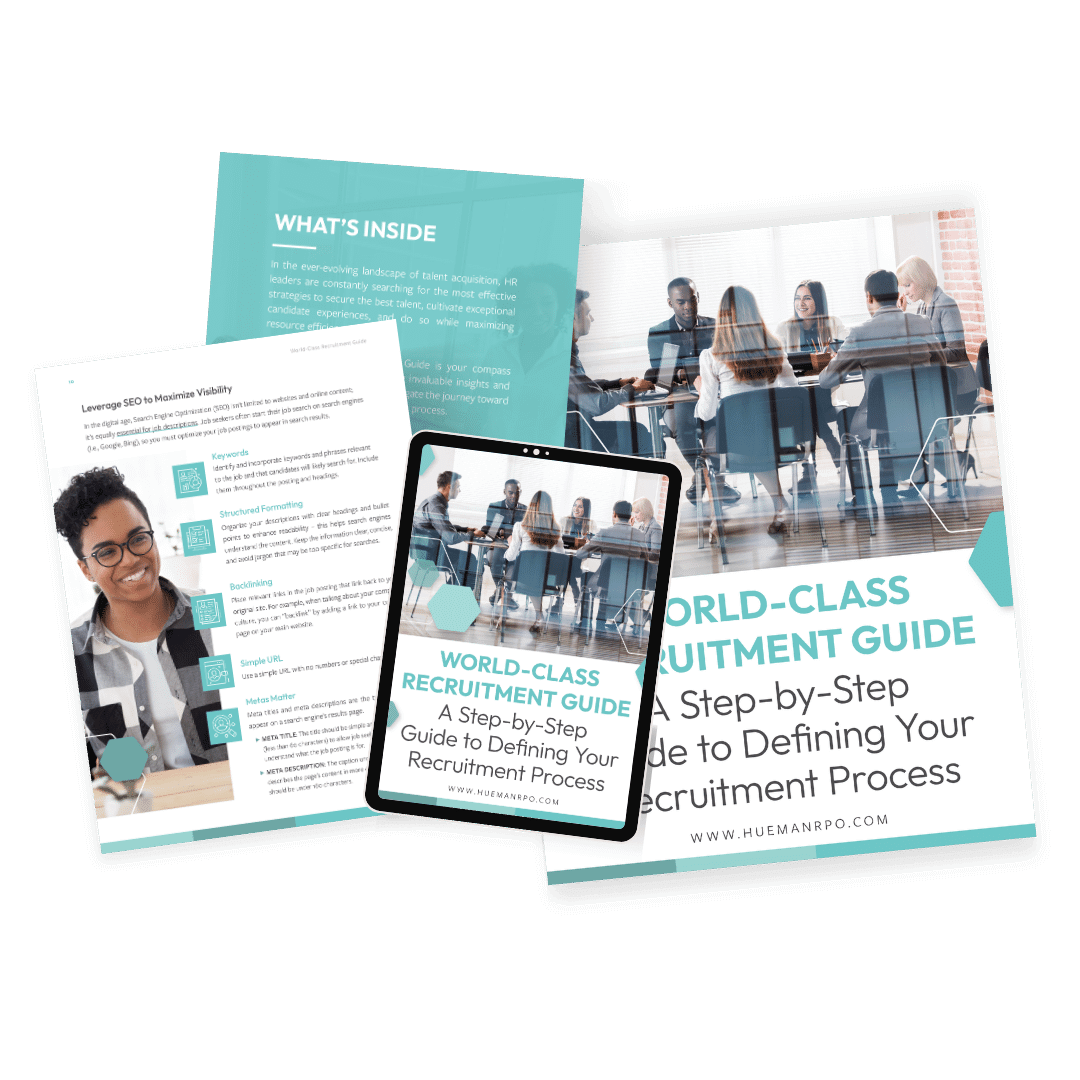 What You'll Learn
People are the core of every company, which is why having a robust recruitment process is critical for your company's success.

We've created a step-by-step guide backed by 25+ years of experience to show you how to:

(1) Identify your need to hire and establish strategic goals

(2) Attract top candidates with optimized job postings & marketing tactics

(3) Leverage technology to enhance candidate screening

(4) Conduct effective interviews in the modern-day & make a competitive offer

(5) Establish a streamlined onboarding process to enhance employee experience
What's Inside
The World-Class Recruitment Guide is packed with expert insights and tools curated to elevate your recruitment process. Implementing the strategies in this guide can help your organization attract top-tier talent, make stronger hires, improve candidate experience, and boost efficiency.

As a bonus, we're providing a full-scale Recruiting Toolkit, including:

- 12 Questions to Define Your Need to Hire
- 10 Steps to an Effective Recruitment Marketing Strategy
- Candidate Persona Worksheet
- 8 Metrics to Measure Recruitment Success
Talent Trends
In an extremely competitive market, staying at the forefront of recruitment excellence is critical. This guide is designed to help you leverage the latest recruitment and digital marketing trends, tools, and technology in order to attract and hire top candidates.
Your Recruitment Process Outsourcing Experts
We have received numerous awards, but what truly matters to us is the incredible team that we have built along the way. Our team has not only contributed to the success of our business but also shaped our company culture. At Hueman, we focus on people, and our goal is to help your business grow by providing world-class services. Contact us today to discover how we can assist you.
World-Class Recruitment Guide
Learn how to strengthen your recruitment process to attract and retain top talent.
LEARN NOW