AWARDS & RECOGNITION
Noteworthy Awards
Earned From Our
Company Culture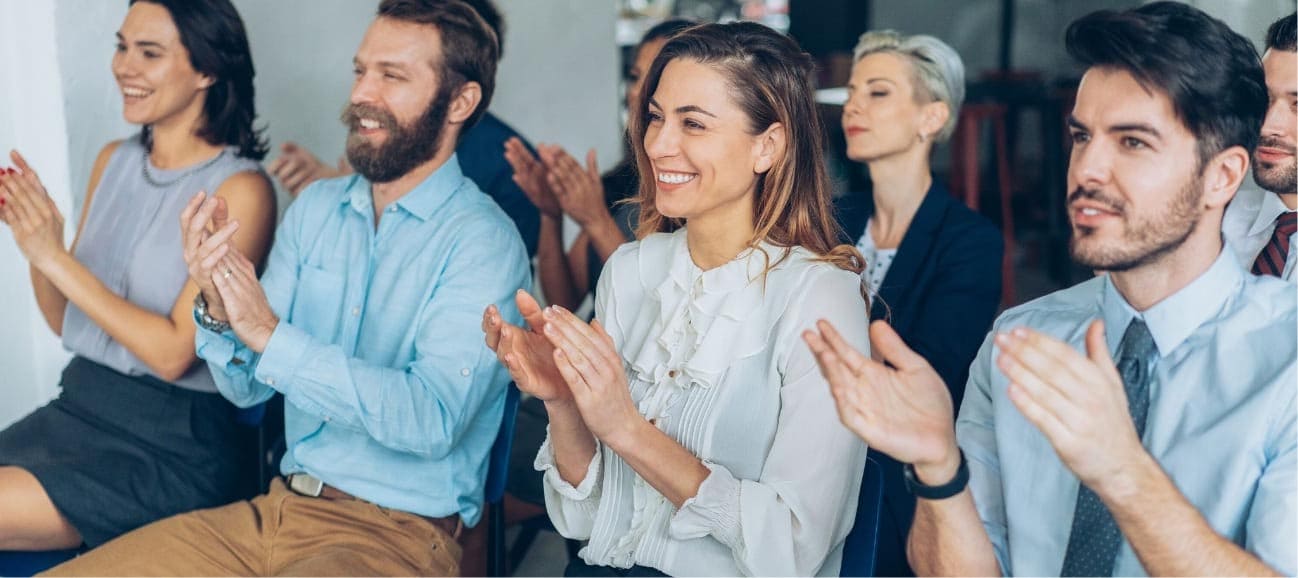 These Awards Reflect Our Core Values, Our
Passion, & Our Commitment to Our Mission.
Our people are among the most talented, most dedicated, and most forward-thinking in the industry. Just ask the many organizations who have recognized them with numerous accolades. And, while awards are awesome, we see each one as another step towards achieving the real reward: becoming one of the best places to work in the world.
Noteworthy Accomplisments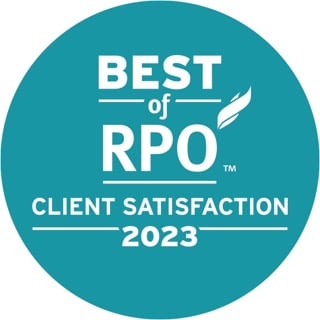 4x Recognized
BEST OF RPO CLIENT
SATISFACTION AWARD
ClearlyRated,
2020 - 2023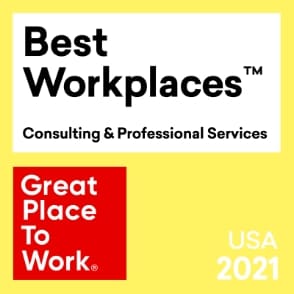 16 Years Recognized
BEST WORKPLACE
IN CONSULTING &
PROFESSIONAL SERVICES
Great Place to Work,
16 Year Award Recipient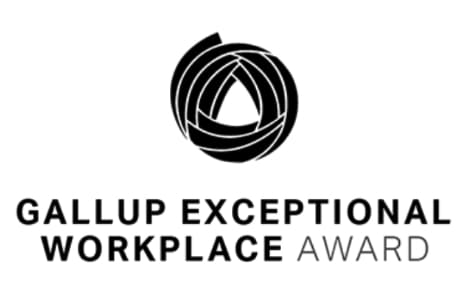 4x Recognized
EXCEPTIONAL
WORKPLACE AWARD
Gallup Exceptional Workplace,
2022, 2021, 2018, 2016
Additional
RPO Honors
2023

Clearly Rated

Best of RPO
2022

GREAT PLACE TO WORK™

Great Place to Work® Certification™

GALLUP

Gallup's Exceptional Workplace Award

CLEARLY RATED

Best of RPO

HRO TODAY | BAKER'S DOZEN

#2 Overall Midsize Deal RPO
#4 Overall Healthcare RPO
#4 Midsize Deal RPO Breadth of Service
#3 Midsize Deal RPO Quality of Service
#4 Midsize Deal RPO Size of Deal
#4 Healthcare RPO Breadth of Service
#3 Healthcare Size of Deal
#4 Healthcare RPO Quality of Service
2021

GREAT PLACE TO WORK™

#10 Best Workplaces in Consulting & Professional Services
#81 Best Workplace for Millennials

HRO TODAY | BAKER'S DOZEN

#6 in Overall Healthcare RPO Leaders
#5 in Healthcare RPO Breadth of Service Leaders
#6 in Healthcare RPO Size of Deal Leaders
#6 in Healthcare RPO Quality of Service Leaders
#7 in Midsize Deal RPO Leaders
#7 in Overall Midsize Deal RPO Leaders
#4 in Midsize Deal RPO Breadth of Service Leaders
#4 in Midsize Deal RPO Size of Deal Leaders
#7 in Midsize Deal RPO Quality of Service Leaders

GALLUP

Gallup's Exceptional Workplace Award

CLEARLY REATED

Best of RPO
2020

GREAT PLACE TO WORK™

Best Workplaces in Consulting and Professional Services for Women

GALLUP

Gallup's Exceptional Workplace Award

CLEARLY RATED

Best of RPO
2019

HRO TODAY | BAKER'S DOZEN

#26 Best Workplaces in Consulting & Professional Services
2018

GALLUP

Gallup's Exceptional Workplace Award

HRO TODAY | BAKER'S DOZEN

#1 Midsize Deal Breadth of Service Leaders
#1 Midsize Deal Size of Deal Leaders
#2 Overall Midsize Deal Leaders
#2 Midsize Deal of Service Leaders
Top 3 Healthcare Quality of Service Leaders
#7 Best Medium Workplace in America
#16 Most Giving Workplace in America
#28 Most Flexible Workplace in America
2017

HRO TODAY | BAKER'S DOZEN

Top Company for Employee Service & Wellness

GREAT PLACE TO WORK™

#26 Best Small Workplace in America
#30 Best Workplace for Consulting & Professional Services in America
2016

GALLUP

Gallup's Exceptional Workplace Award

HRO TODAY | BAKER'S DOZEN

#2 RPO Provider of Midsize Deals
#2 RPO Healthcare Leader
#7 Best Medium Workplace in America
#28 Most Flexible Workplace in America
#16 Most Giving Back Workplace in America
2015

GREAT PLACE TO WORK™

#4 Best Medium Workplace in America
#9 Best Workplace for Women in America
#2 Best Medium Workplace in America
#1 Best Small Workplace in America