What do you want to know about RPO?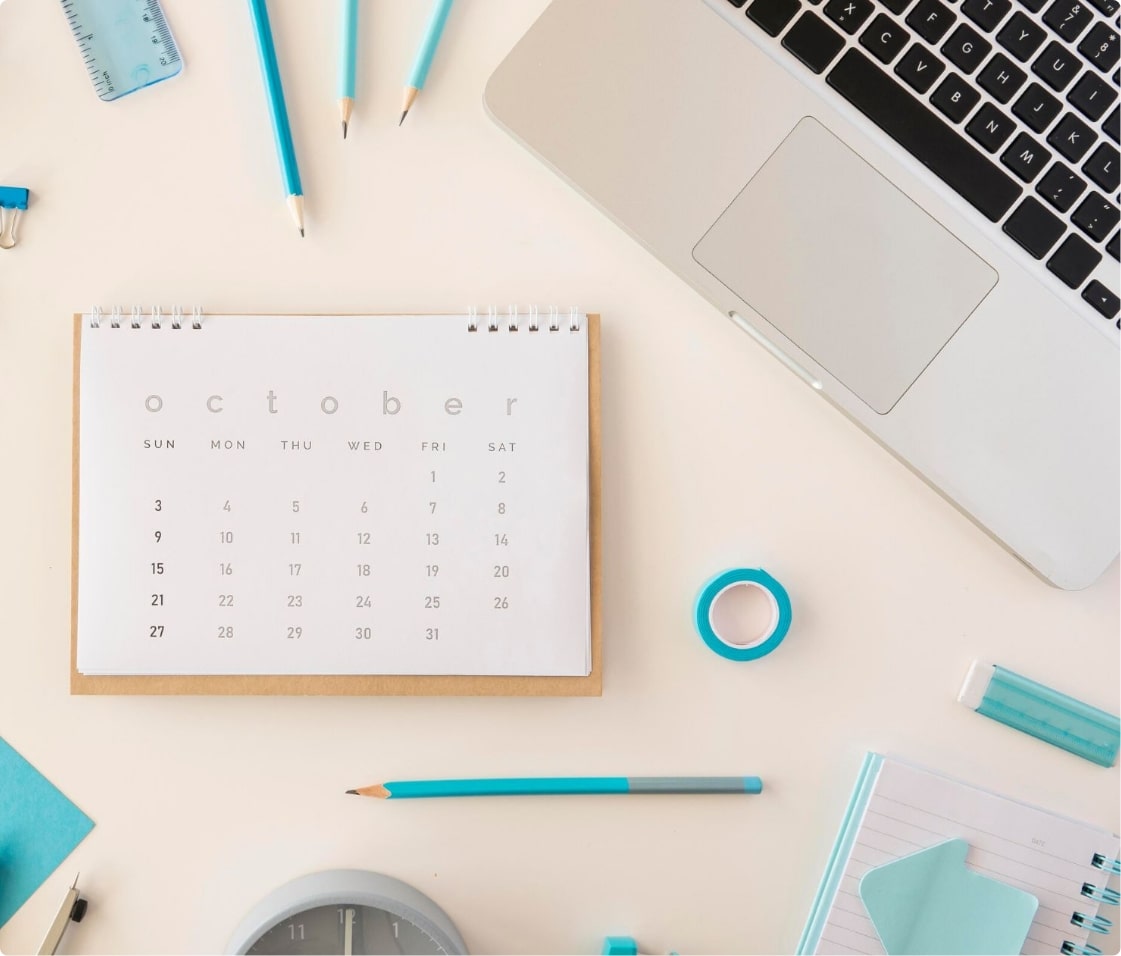 Here Are Our Most Frequently Answered Questions
Got a Question About RPO?
You've come to the right place. We get a lot of great questions. You might even say we get them frequently. And, if you don't find the answer you're looking for here, feel free to contact us with your question.
What is RPO?

Recruitment Process Outsourcing (RPO) allows organizations to outsource all or part of their recruitment processes to Hueman, to recruit under their brand and banner (for short- and long-term engagements). Within our RPO partnerships, we dedicate managed, recruiter resources, implement a suite of advanced technology, and leverage our best-in-class digital recruitment marketing tools and recruitment processes to provide a world-class recruitment solution for our partners.
Do RPO's providers have an annual or project hiring minimum?

Hueman does not require an annual or per-project hiring minimum. We work with your organization to build a recruitment solution to meet your specific needs, ultimately decreasing costs and improving the quality of hires.
How much does RPO cost?

The cost of our RPO solution varies based on several factors, including hiring volumes, position types (hard-to-fill, volume), number of locations, number of hiring managers, requested services, and other variables. Our typical pricing models include:
- Flat monthly service fee
- Cost per hire
- Monthly management fee and cost per hire
What is the benefit of outsourcing? Why wouldn't we just hire our own recruiter(s)?

Typically, Hueman can be 50-100% more effective than internal recruiters, resulting in increased velocity and throughput. Additionally, our costs include marketing, technology, leadership, training, etc. Lastly, an RPO partnership isn't just recruiters; our full-service solution comprises an army of subject matter experts in talent acquisition strategy, recruitment technology, digital recruitment marketing, SEO, EVP, operations, and more.
How long does it take to implement your RPO solution?

Typically, our implementations last 4 to 6 weeks. Our implementation strategy for each new engagement is customized based on the defined partnership objectives and scope of the agreement. We work collaboratively with key personnel from your organization to define and build our solution.
Do you have specific recruiting expertise?

As a nationwide recruitment firm, with more than 25 years in the recruiting and talent acquisition industry, Hueman has extensive experience filling talent in hard-to-fill and volume roles, across all industries. In particular, Hueman has decades of experience in providing world-class talent solutions to hospitals and healthcare systems.
Do you dedicate resources to our business, or are they fractionalized across various organizations?

Hueman provides resources that are 100% dedicated to your business. To fully understand our partners' cultures, our recruiters must be 100% committed to your organization.
Do you hire experienced recruiters?

We hire recruiters with varying experience levels from 1-20 years of specific recruitment expertise. Some of our recruiters come to us with prior recruiting backgrounds in specific industries, and all of our recruiters have customer service and/or sales backgrounds, as we deem these competencies to be crucial to a recruiter's success. We hire individuals who are problem solvers, relationship builders, and who are, above all, resourceful and resilient. In addition, all of our recruiters go through our proprietary 'Hueman Way' recruitment training program.
How will your recruiters represent my brand?

Hueman's recruiters will look and feel like your internal recruiters. For candidates and hiring managers, Hueman recruiters will feel like an extension of your team. Our recruiters use your company email and even change their company on LinkedIn to reflect your organization.
How are your recruiters held accountable?

We measure everything via our Power BI reporting tool and Recruiter Scorecard. Recruitment leaders collaboratively develop goals and KPIs along with recruiters that support the SLAs of the partnership. This collaboration ensures recruiters are bought in and "own" their results on the Scorecard.
Where will the recruiters be located?

Hueman's recruiters are located in one of our two primary office locations in Jacksonville Beach, Florida, or Albuquerque, New Mexico, or potentially as a true remote.
How do your recruiters integrate with our organization if they are not onsite?

Hueman takes a very prescriptive approach to implementation. We walk through a knowledge transfer process to learn everything – from benefits and pay, to speaking with your recruitment leadership and hiring managers to understand how you currently articulate your value proposition. Most importantly, however, is what we call our "road show." "The Hueman Recruitment Team" will conduct onsite visits to meet stakeholders and counterparts and begin to build relationships. Ideally, our recruiters will attend your new-hire orientation, as if they are a new employee. Being on-site allows us to get a sense of your culture and all the little things, which helps make an outsourced partnership not feel outsourced. 
Do you provide onboarding support (background, drug screen, etc.)?

Yes. We can deploy best-in-class digital onboarding systems if you don't have one already, and the resources to collect candidates' documents. 
Can you flex up and down as our hiring needs change?

Yes. One of the key advantages of an RPO partnership is the ability to flex up or down based on your business needs. Typically, we will have a standard lead time to ramp up or roll off recruiters.
How will you support our DEI strategy?

We understand the importance and sensitivity related to diversity and inclusion plans. If you have a DEI strategy, Hueman will follow all steps within the recruitment process to comply with your plan's components.

If you are interested in having our team provide input into your DEI strategy or to create a Diversity and Inclusion plan, from a recruitment perspective, we will go through a detailed process to do that with you.
Will you use my ATS or provide us with an ATS to use?

We have two options. We can evaluate your current system and optimize it, as needed.  If you don't have an existing ATS or if we need to upgrade your ATS, we can provide an ATS that makes sense for your business.
What technologies do you use?

We have 70+ technology vendor relationships, in addition to employing a third party that helps us with sourcing new technology solutions should our partners need them. Our team uses handpicked, cutting-edge technology tools to assist our people. We pride ourselves on our flexibility, adaptability, and our ability to custom blend the right technology platforms to meet the unique needs of our partners. These characteristics allow us to consistently respond to the newest recruitment trends and technologies available on the market – and even some that aren't available yet.
Does our organization own the candidates sourced by Hueman's recruiters?

Yes. We source all candidates under your brand and banner as if we were an internal recruiter. We would never feel right using candidates sourced under a different brand for another partnership.
Do you provide reporting?

Yes. Reporting on key metrics is critical to success, as is communication. Our Reporting team establishes the baseline metrics and manages ongoing reporting, including monthly and quarterly client reporting and daily/weekly internal Hueman reporting. We communicate this information and continually ask for feedback to ensure we meet your hiring manager's needs.
We are a union. Can you work with unions?

Yes, we work with unions all the time. We will need to understand the process from the beginning of our relationship to ensure that we follow all of the required procedures.
How does Hueman compare to other RPO providers?

At our core, our people and culture set us apart from other RPO providers in the market. From the first kick-off meeting, we aim to develop strategic partnerships with our clients to source, screen, and recruit candidates that match their business goals and core values. In addition, we leverage our own award-winning culture to attract recruiters who will best represent your brand and deliver top-notch results. Below are a few of our accolades.

- Hueman has been on Fortune Magazine's national list of Best Places to Work for 16 years
- Hueman was recognized by Gallup as One of the Most Engaged Workforces in the World in 2016, 2018, 2020, and 2022 
- Hueman was named Best of RPO Providers by ClearlyRated in 2020, 2021 and 2022. 
- Hueman has been ranked by HRO Today's Baker's Dozen list for the last 7 years and achieved the #2 Midsize RPO Leader and #4 Healthcare RPO Leader in 2022.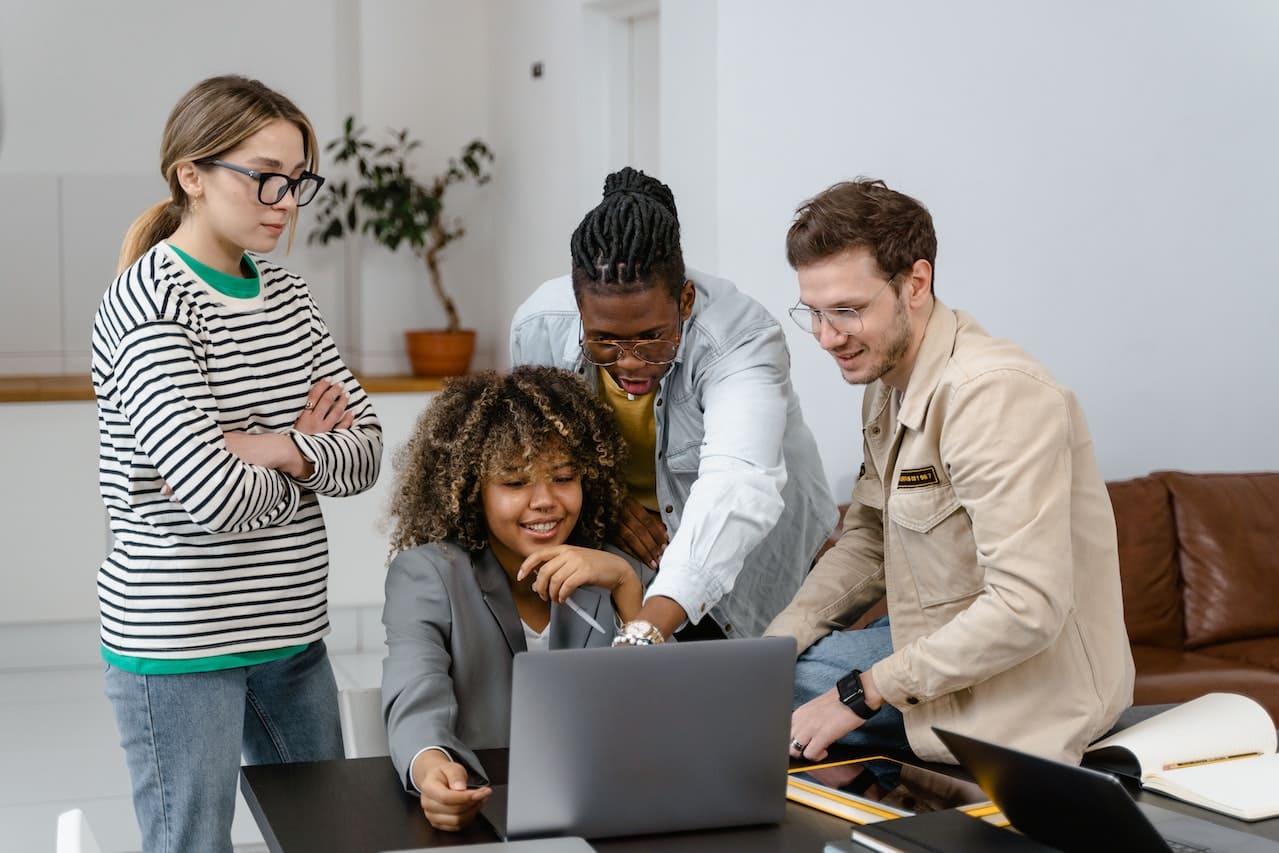 Connect with our RPO experts.
Whatever your recruitment questions or challenges, we're here to help. Contact us byphone or email, and let's start filling your staffing needs today.
Contact Us