Hiring Solutions for Healthcare Organizations
HEALTHCARE RPO
Are healthcare staffing issues affecting your ability to provide quality care?
Staffing gaps can leave your facility vulnerable to issues that can negatively impact patient care, work culture, and productivity. While contracting with travel nurse and staffing agencies is a common solution to fill these gaps, these solutions come at a steep cost.

Hueman RPO provides customized recruiting solutions to healthcare companies nationwide, helping them find qualified nurses and fill hard-to-fill and high-volume roles. Our cost-effective RPO solutions ensure patients receive the best care, while allowing our partners to quickly fill crucial positions with quality candidates.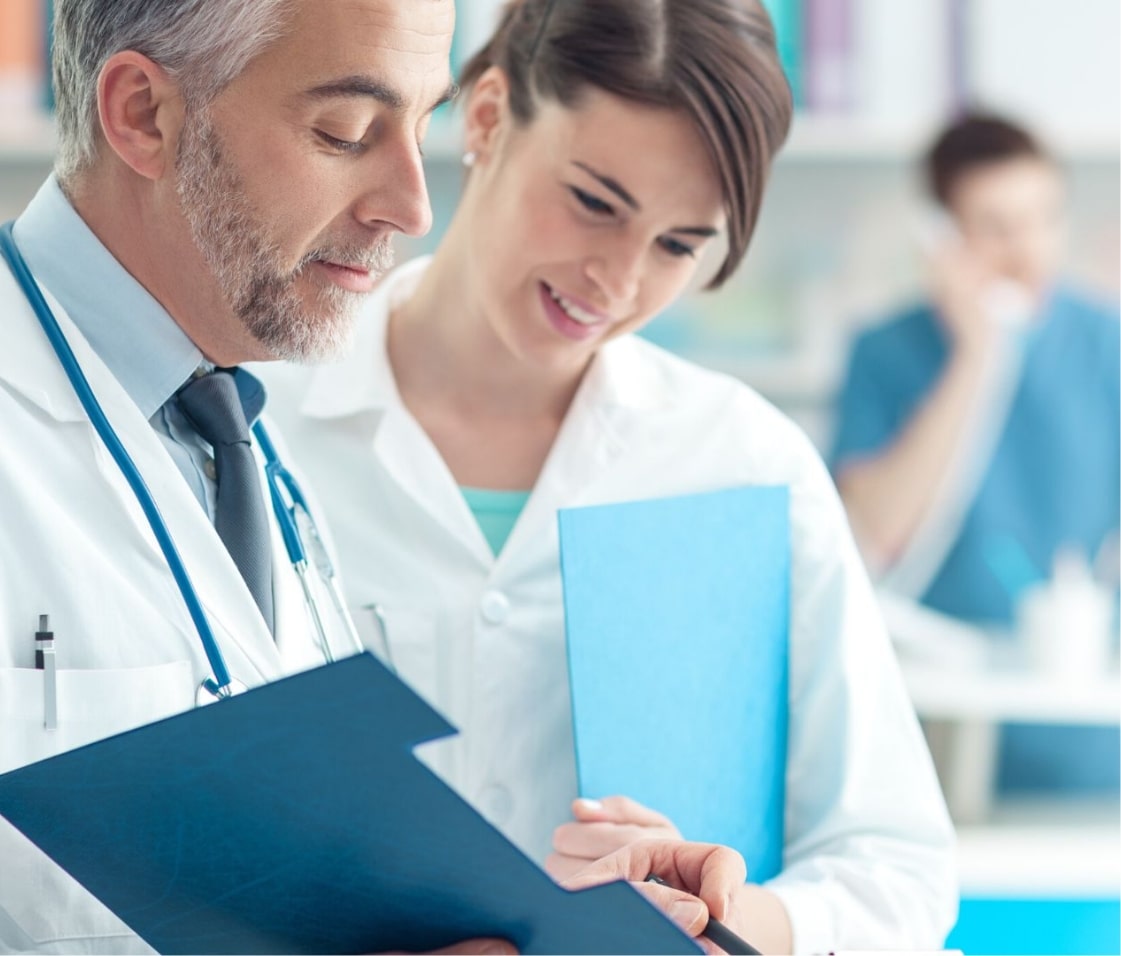 TRAVEL NURSE REDUCTION PROGRAM
How Can You Reduce Your
Premium Labor Spending?
With an RPO partner like us, you get the talent needed to help your hospital or healthcare system succeed without the hassle or expense of working with staffing or travel nursing agencies.

Reduce your premium labor costs without sacrificing quality healthcare with Hueman's Travel Nurse Reduction Program. Using our value-based hiring strategies, cutting-edge technology, and skilled recruiters, we can find your organization qualified nurses while reducing your TA costs. Our program is an effective solution to maintain a high-quality healthcare team while cutting down on expenses.
Learn More
U.S. BUREAU OF LABOR STATISTICS
Explore the latest
healthcare statistics

.

2.7%

Current Unemployment Rate

Bureau of Labor Statistics, Employment Report

21.5M

Current Employment Level

Bureau of Labor Statistics, Employment Report

1.7M

Latest Job Openings

Bureau of Labor Statistics, JOLTS

859k

Latest Hires Made

Bureau of Labor Statistics, JOLTS
THE RECRUITMENT PROCESS
Let's Take It From the Top.
Recruitment Process Outsourcing (RPO) is a form of business outsourcing where an employer, like a hospital or healthcare organization, transfers all or parts of its recruitment process to an RPO partner.

RPO services streamline the recruitment process to improve overall business performance. We focus on your hiring needs, allowing you and your internal team to become more effective in your core business.

With a healthcare RPO partner like Hueman, you choose what services you outsource. Whether you need the full array of talent management services or just a few, our plans are built to fit your unique needs. We can help you integrate the latest technology or leverage your current ATS to find top talent faster.
IS HUEMAN RPO RIGHT FOR YOU?
Does Hueman Work for You?
We work as an extension of your hospital or healthcare organization's team, meaning all outsourced recruitment services are performed under your brand.

Our team offers total service recruitment solutions, including sourcing, recruiting, marketing, screening, selection, offer management, interview preparation, and onboarding.

Whether you need our entire recruitment process or just pieces to supplement your existing resources, we can develop a tailored solution to meet your unique needs. With Hueman as your healthcare RPO partner, you can quickly scale your resources to align with your demand. We have a pool of specialized and experienced healthcare recruiters ready to help your organization with fluctuating talent needs.
Healthcare RPO

Benefits
CUSTOM RPO PROGRAMS

Our RPO solutions are tailored to your unique business goals and budgetary needs. This ensures that you receive personalized solutions perfectly aligned with your specific requirements.

AVOID ADDITIONAL EXPENSES

All recruitment expenses are covered by us, including recruiter salaries, office space, technology, recruitment tools, and marketing costs.

Gain an Experienced Team

Our team comprises seasoned account managers, skilled strategic leaders, and trained recruitment specialists.

REDUCED COSTS & TIME TO HIRE

Reduced hiring-cycle time, hiring costs, premium labor expenses, staffing agency fees and marketing expenses.
Travel Nurse Reduction Program

Academic Medical Center (AMC) Recruiting

Hospital Expansion

Strike Plans & Preparation
Reduce Your Premium Labor Costs
Over the past three years, the healthcare industry has faced many challenges. On the brink of a financial crisis driven by nurse staffing shortages, hospital systems know they must release their travel nurses but must figure out how to make it happen.

Hueman's Travel Nurse Reduction Program will allow your system to save significant costs by reducing your premium labor by filling openings with core staff nurses. We leverage value-based hiring strategies, top-tier technology, and the expertise of our recruiters to find qualified nurses while saving you money.
CUT YOUR COSTS
Attract AMC Candidates That Match Your Focus & Initiatives
We understand that the Academic Medical Center is the intersection of research, training, and clinical outcomes. That's why we prioritize building a team of healthcare professionals who are just as passionate about creativity and innovation in the workplace as you are.

We'll relieve the onboarding challenges and delays that come with recruiting and retaining highly trained talent by utilizing our curated candidate lists, robust reporting, thoughtful implementation, and our Hueman Intelligence suite of tools.
Learn More
Get the Help You Need During Your System Expansion
When you're ready to expand your healthcare system, whether by adding a new facility, tower, or acquisition, our recruiters are ready to help.

No matter how big or small, we'll collaborate closely with your leadership to identify potential roadblocks and create a workable plan to maximize your operational effectiveness and supplement your transformation plan. Our RPO recruiters have an intimate knowledge of your organization, allowing them to fill openings with candidates who match your culture and values regardless of location.
Don't Let Strikes Derail Your Healthcare Operation
Hospital strikes have garnered increased national attention in recent years. The effects of COVID-19 and an overburdened healthcare system, according to many nurses, have left them feeling exhausted.

Hueman offers a broad range of services to keep hospitals and health systems operating so they can meet their commitments to their patients and communities, even amid unionized labor disputes. We'll provide a comprehensive strike staffing strategy to ensure quality control and avoid disrupting your patient's care.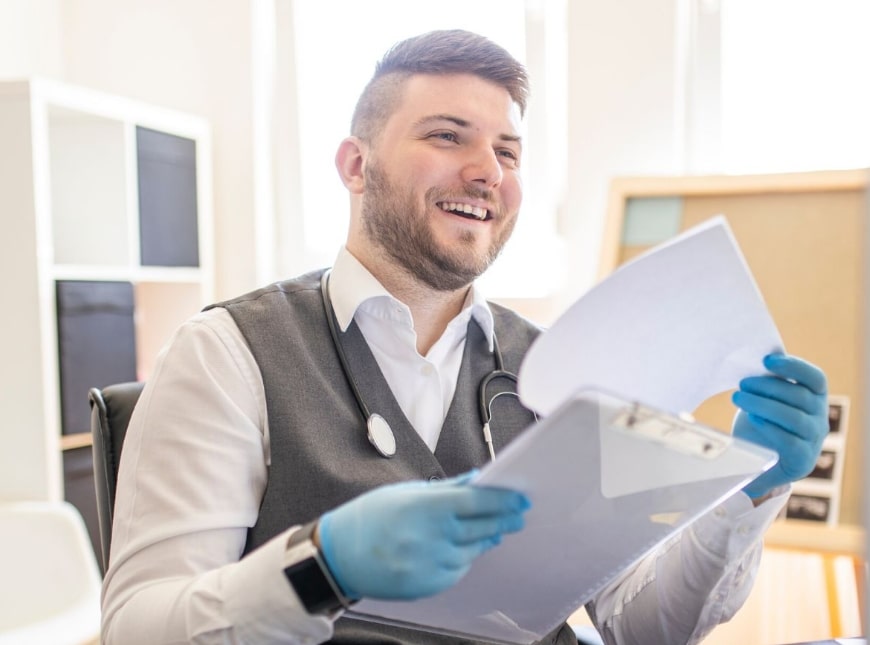 Why choose RPO?
Experience the Hueman Difference.
Hueman has decades of experience providing world-class talent solutions to hospitals and healthcare systems. With our extensive history in the industry, we've grown a deep understanding of the intricacies associated with the healthcare industry and its unique talent challenges. We leverage our expertise, proprietary recruitment strategies, and industry insights to support our customers despite the market's challenges.
Our Story
"We have been working with Hueman for about the last 8 months. They have done an excellent job with recruiting and finding qualified candidates for our multiple openings! We are overall very pleased with their partnership with our HR team and hiring managers."
Amy B., HR Manager
,
Alivia Care, Inc.
"The recruiters are super engaged and approach their assignments with enthusiasm and the drive to succeed. We also have a very collaborative relationship between the UMMS and Hueman leadership team. They are ultra-responsive, nimble to adjust when needed, and express both in words and in action their commitment to deliver. It is such a pleasure working with our Huemans! We are thrilled with the results we are seeing."
Angela P., Director of Talent Acquisition
,
University of Maryland Medical System
"You can't tell the difference between a Hueman team member and us. They learned our culture and used their skill and professionalism to deliver their services. They're just YOU, they just become you…Hueman's team is very close, they are part of our team. We celebrate together, we grieve together, and we've done that for the last five years."
Carlos Vargas, VP of HR & Technology
,
Adventist HealthCare