Watch the Recorded Webinar below
Webinar: Long-Term Benefits And Value Of An RPO Partnership
Learn how to move your talent acquisition program from stabilization to optimization!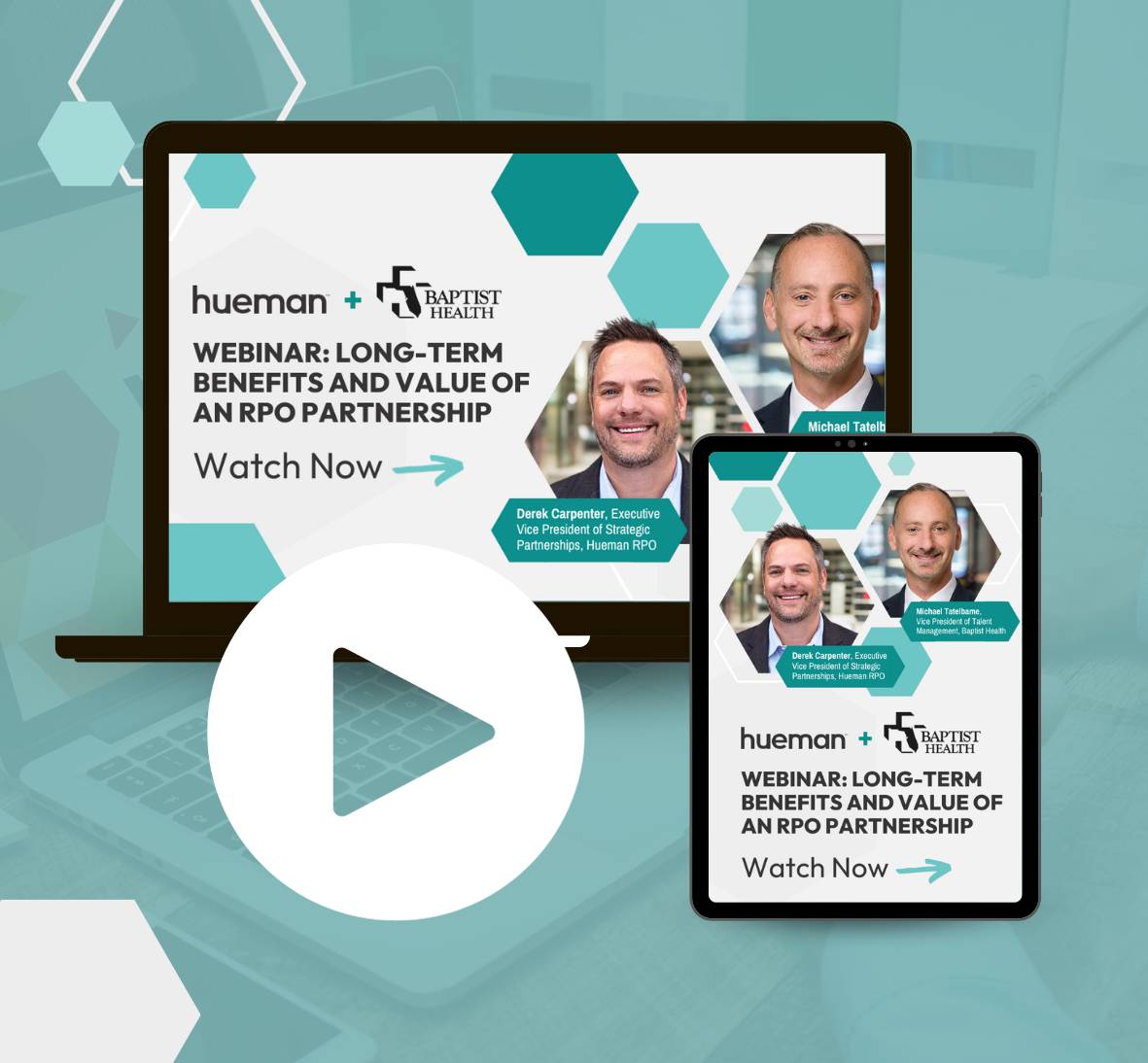 Thank You For Watching!
We hope you enjoyed the recording of the Long-term Benefits and Value of an RPO Partnership webinar.

If you would like to discuss your recruitment needs with a member of our solutions team, please schedule a complimentary consultation by clicking the button below.
Explore Our Blog
[Click here to watch the recording of the live webinar] Transitioning from stabilization to optimization in talent acquisition...
Topics: Recruitment Process Outsourcing, Healthcare, Talent Acquisition Strategy, Recruiting
Ensuring compliance in every facet of the recruitment process is non-negotiable. Interviews, the pivotal stage where candidates...
Topics: Recruiting, Human Resources, Talent Management
In today's fast-paced world, where every organization is in a race to acquire top talent, it's essential to have the right tools...
Topics: Talent Acquisition Strategy, Talent Management