As the HR landscape rapidly changes, HR leaders are met with increasing disrupting and limited time to meet demands.
Gartner conducted an annual poll of more than 800 HR leaders and determined the top 5 priorities for HR in 2023. While increasing employee expectations influence retention and recruitment, HR directors must manage investments in people and technology, foster a great culture and employee experience, and evolve HR to have more automation and digital components. In the infographic below, we outlined HR's top priorities for 2023. Explore the entire report here.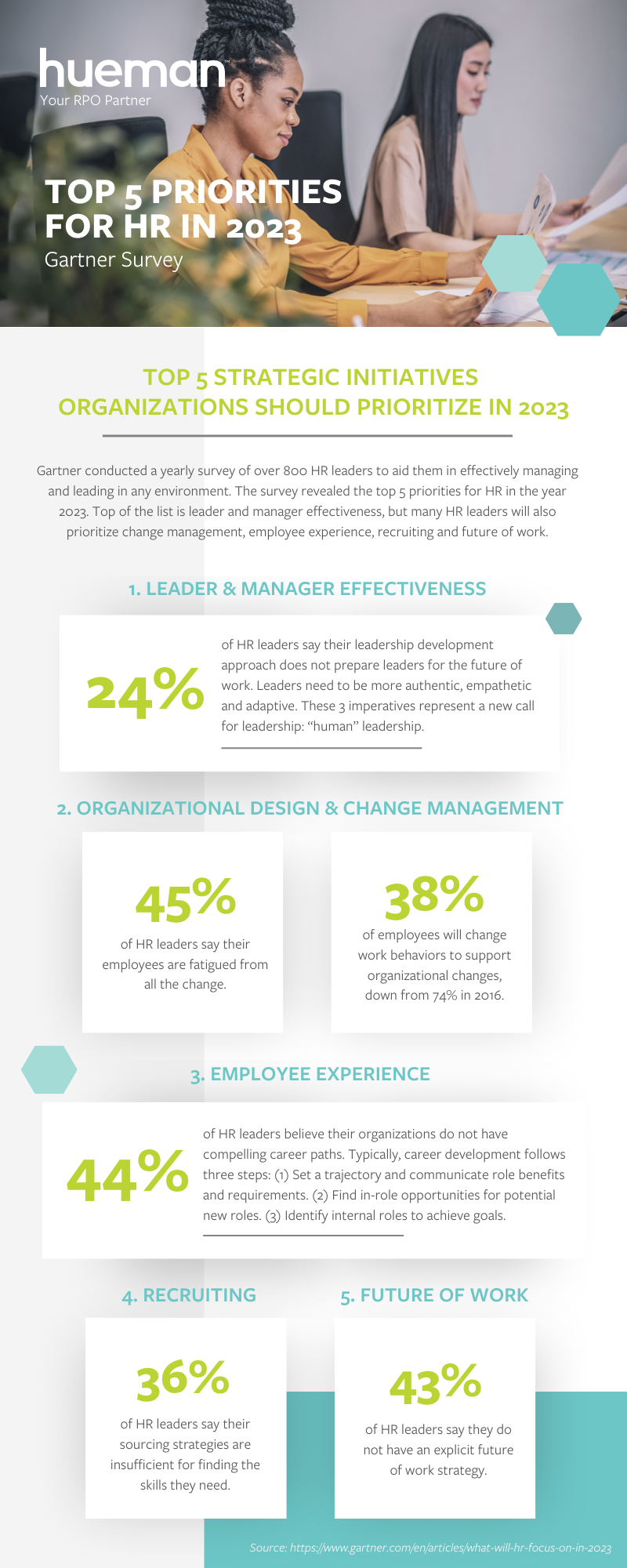 Need to Rethink Your Recruitment Tactics?
No matter your recruitment questions or challenges, we are here to help! Contact Us Today →