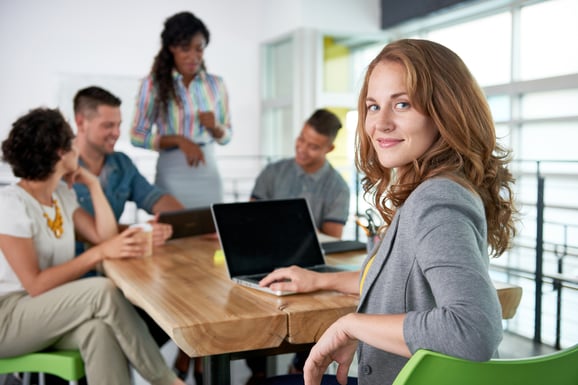 These days, candidates have a multitude of ways to access job opportunities. With the range of job websites, social media sites, industry-specific websites, email, etc., recruiters and talent managers have to be the ones to reach out to candidates and find the best matches. There are many ways to find your best candidate, but having a strong candidate persona can help you know what to look for. In one of our recent blogs, we discussed the role creating a candidate persona plays in a digital marketing strategy. Having a strong candidate persona is vital to understanding your audience--who is it you want to hire? What are their goals and motivation? What qualities make them the perfect fit for your organization? By creating a strong candidate persona, you have a strong idea of what to look for in applicants to find the best cultural fit for your organization. Done right, a candidate persona should be so comprehensive that a new addition to your hiring team can use the document to get up to speed in no time.
So what is a candidate persona, exactly? A persona is a fictional representation of your ideal candidate: the person you're trying to recruit. It is a digital document that provides a snapshot of the ideal candidate shared among those involved in hiring. Candidate personas are similar to marketing buyer personas but, rather than pinpointing a potential buyer, candidate personas help recruiters zero in on the perfect hire. It offers recruiters and talent managers the opportunity to look over applicants with a strong idea of what their organization is looking for.
There are many steps that go into identifying and creating a solid candidate persona. To create your candidate persona(s), define the personas:
Career goals
Background and experience
Interests – personal and professional
Key demographics
Devices and platforms
Tech proficiency
These details are important when thinking about advertising a job because firmographics and interests play a huge role in identifying target audiences online—beyond the typical target-by-job-title. Including other aspects will get your job in front of passive job seekers (those who aren't actively looking for a job) and push your job to a broader range of potential candidates.
Your persona is your blueprint for who you need to attract (or market to) and unveils where you can find these candidates. To find the perfect candidate, you must think beyond the apparent list of job requirements. You have to learn who they are first and then be present in the places where they spend their time. In addition, candidate personas can help with interviewing (having a customized questionnaire can make the interview less formal and focus more on the position), marketing (allows for targeted ads based on personal attributes), and career pathing (knowing unique motivators and expectations can help create the right career path and increase chances of retention)!
A candidate persona can also help you with:
Interviewing

Instead of following the same old list of questions, create a customized interview questionnaire for each type of candidate (or each persona). This will help an interview feel less formal and allow you to have an actual conversation based on the position and role type.
Marketing

If you understand the type of person you want to attract, then your marketing opportunities can expand significantly! You can target ads based on personal motivators or attributes (like hobbies), expanding beyond the common demographic selections.
Career Pathing

Each role (or person) is going to have unique motivators and different expectations in their job or career. When you or this person's manager understands these motivators from the start, you can create the right career path for them and increase the chances of retaining them.
A candidate persona is a great tool. It works to help recruiters decide where their marketing dollars will work most effectively. However you are targeting candidates, you want to make sure that candidate personas are being used when determining when and where advertising and sponsoring should be utilized. At Hueman, we know that by establishing a candidate persona profile at the outset of our relationship with a client, we can identify what qualities an employee must possess to be successful in their organization. Then, we couple a candidate persona with mission interviews and an internal score sheet (dubbed the Robo Recruit form). These combined ensure candidates submitted are of the highest quality. In fact, the initial anecdotal feedback that we consistently receive is that candidate quality goes up immediately. In our latest eBook, The World-Class Recruitment Guide, we offer a blank candidate persona in our toolkit to help guide you in creating your own candidate persona:
Whether you're marketing to future candidates via behavioral targeting, channel marketing, search marketing, or other parameters, candidate personas help prepare recruiters and hiring managers to know what to look for during the initial application process.
Interested in learning more information about candidate personas? Download our latest eBook, The World-Class Recruitment Guide, for everything you need to know.