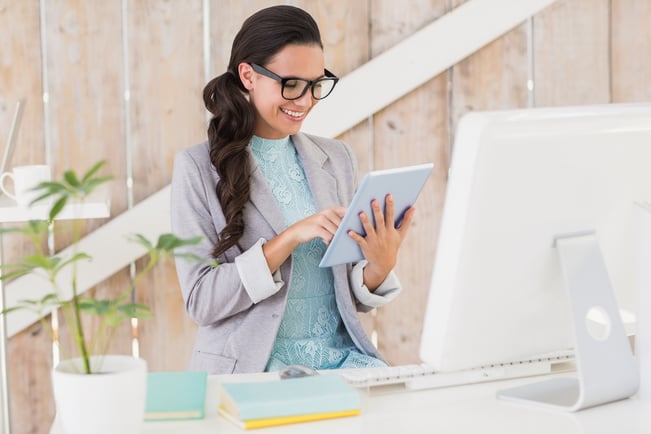 It's no big news that the transition from the traditional office environment to a remote work model caused by the Covid-19 pandemic was (and potentially still is) a strain on many companies and working professionals. From the business' logistical challenges and IT nightmares to the personnel difficulties of balancing child-care challenges, at-home schooling, and work. No one has been immune to the complications of remote work.
Due to the pandemic's abrupt nature, many employers were not equipped to handle such a transition. Therefore, much of the transition's focus was put on technology, equipment, and IT logistics. A year later, the infrastructure has been built, and most companies have fully adapted, with some even planning on keeping remote work a big part of their post-pandemic plans. A recent Gartner CFO study showed that 74% of companies surveyed plan to permanently shift employees to remote work after the Covid-19 crisis ends. Yet, despite many organizations opting for a more permanent work from home model, some remote work management issues remain a challenge for organizational leaders.
For those who supervise (now remote) employees, the transition to managing an at-home work workforce has presented some unique challenges. Some of those include:
A disconnect between managers and team members
Loss of productivity and task management
Lack of manager confidence due to employees being out of sight
It all boils down to trust. Without a culture built on trust, empathy, and accountability, managers can expect to continue to endure the three challenges identified above.
To help guide your people leaders, we have identified a few tactics that managers can employ to make the management of remote workers easier and hopefully bring your teams closer together.
Trust Is Paramount
A lack of trust is not only affecting managers, but employees are suffering as well. Without being in a supportive work environment where employees can turn to co-workers or leaders for support or guidance, there can be a feeling of separation between managers and their employees. According to the Harvard Business Review, 34% of employees felt that their supervisors "expressed a lack of confidence in their work skills," and an even more significant number of workers reported feeling that they needed to be constantly available. As many companies begin to consider transitioning permanently to a remote work model, whether full-time or hybrid, it is vital to foster an environment of trust between managers and their direct reports.
Regularly communicating with employees is a necessity to continuing to build trust with employees. At Hueman, our CEO sends out an occasional video or email providing brief updates. His messages range from conveying future plans for getting back into the office to reassuring employees that it's ok to have down days, and tips on how to keep moving forward. We recommend taking a similar approach. Let your employees know that you are still around and thinking about them outside of their work tasks. Create spaces where employees feel comfortable talking to their managers and team leads about their life and work experiences. To feel known and cared for in the workplace makes employees more excited to go to work and more willing to speak with you about their needs and tasks.
Take the time to communicate honestly and empathetically with employees about your own experiences and fears related to the pandemic and remote work. The more you can engage your employees, the more comfortable they will feel speaking with you and others about any anxieties or experiences of their own.
One way for managers to emphasize trust-building between employees in a remote work model is to put a significant focus on the structure of the workday. When working from home, it can be challenging for employees to know when they should turn off for the day. As a manager, you should help employees set and maintain healthy work hours, encourage them to create a priority list, and suggest they become accountability partners with co-workers. By helping set standards for when their workday should begin and end, you build trust between yourself, your employees, and their coworkers. Not only do you and your team have a clear picture of what the day-to-day should look like, but it also ensures your employees know they have the support they need. They will see that you consider their time away from work and will be motivated to get the job done within their set hours.
The most important thing for managers to keep in mind when working with remote employees is to focus on the outcomes, not just time in the seat or being active online at all hours of the day. Micromanaging employees not only leads to poor performance, but it isolates your employees and can lead to heightened stress and feelings of resentment. According to Monday.com, if you choose to focus on outcomes over output, it helps employees feel empowered and lets employees feel more connected to the company, its results, and its mission and not as isolated from their work.
Trust is a two-way street. You cannot expect to trust your employees if they do not trust you. Be empathetic in understanding that you do not know what they have experienced over the past year, offer them resources to be successful in their work but also with their physical or mental health. Give your employees the same care and understanding you would hope they would give to you. Be transparent with your employees, offer them the right tools to be successful, and offer them a structured schedule.
Tools to Succeed
One perk of employees working from home in 2021 is the number of resources available for companies to use. Time tracking programs such as Monday or Timesheets allow employers to track their employees' projects and how much time they have spent on them. Not only do they monitor employee workload, but they also help employees organize and prioritize their projects and the amount of time they spend on them. These programs can be incredibly beneficial for an organization as they help keep employees accountable for their daily output and can even motivate them to produce regular results.
Google's Workspace and its ecosystem of web tools are helpful because they feature familiar programs ideal for composition, creation, and collaboration. Plus, a lot of Google's programs are free, with some limitations.
Communication tools are also great for staying in contact with employees. Programs like Slack, Discord, or Microsoft Teams are great tools as they allow managers to communicate regularly with their employees and enable them to communicate with one another. These tools allow for professional and casual conversation to occur, giving a platform for teams to engage and connect with each other outside of weekly Zoom calls.
At Hueman, we utilize Microsoft Teams for small group chat and have company-wide channels for employees to connect on dedicated work topics. We also use it to engage in various non-work-related recommendations, weekly wellness tips, and community service opportunities.
These tools and many others allow employees to remain connected to managers and one another during a very socially isolating time. Like time tracking tools, they not only allow managers to hold their employees accountable, but it also motivates employees because it allows a sense of togetherness amongst teams. By taking the time to utilize tools and resources to help employees stay motivated and on-task, you are not only giving them tools to succeed, but you are showing that you want to support your employees.
Moving Forward...
We all know how hard this last year has been for everyone. It's important to remember that all of us have suffered the pandemic's trauma and are dealing with it differently. Transitioning to a work from home model with no prepared training was incredibly difficult for managers and their employees. The lack of trust many managers face around the effectiveness of work from home is not entirely unfounded; there are reasons to be concerned. But to trust your employees, you need to be sure that you are offering them the tools to succeed.

If you would like to learn more about our company culture and learn tips on how to establish employer/employee trust, read past blog posts here!