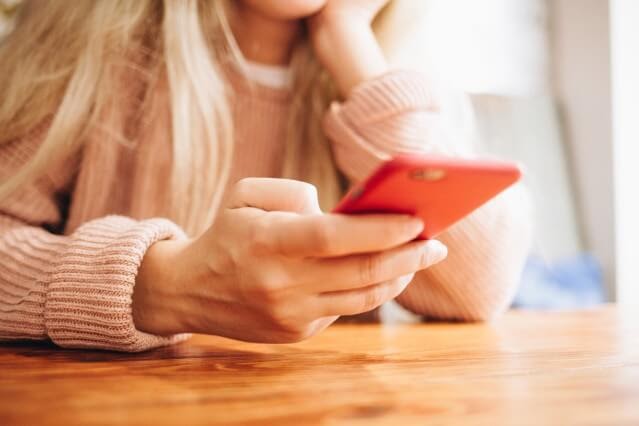 It's 2020, we all know the impact social media has. But, do you know how it will benefit your recruitment techniques? We're here to help!
Social media platforms are a necessity in today's world. And with millennials taking over the job market, it's even more imperative as a company and a recruiter to have a good social media presence.
Here's a few statistics on the importance of having a social media presence: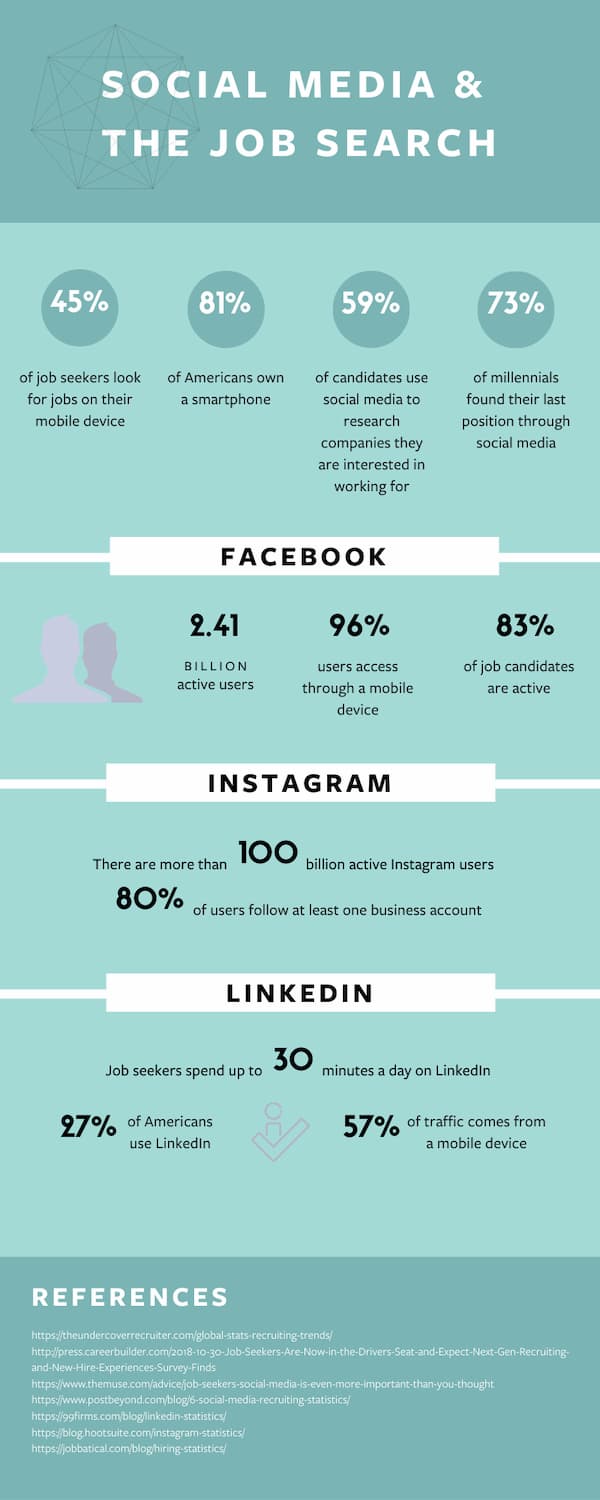 With those statistics in mind, you can understand why having a social media presence is so important when it comes to recruiting top talent. Check out these 3 ways to revamp your social media game, which ultimately leads you to attract the best candidates.


Social Media Presence
Candidates should be able to search for your company on Facebook, Instagram, LinkedIn, Google or Indeed and easily find your company. When they start scrolling through your page (whether that's your profile or your online career page), candidates should instantly see an organization with consistent branding across all platforms. Job candidates should be able to easily identify WHY they should work at your organization, otherwise known as the Employee Value Proposition (EVP). Long story short — you want to capture the best candidates for the job and ensure they have the best experience along the way. Making sure your home page and career site is easy to navigate, with consistent branding, is essential to this process because though they may find you through social media, they will ultimately land on your career page to apply.
While the job candidates are navigating through your social platforms, they will also see the reviews of your organization. According to Inc.com, 68 percent of job candidates will form an opinion after reading between one and six online reviews. Although you can't stop the reviews from trickling in, good or bad, it's imperative you stay present on your social platforms. Comment on reviews, be proactive in ways you can boost your Google stars or company ranking to strengthen Search Engine Optimization (SEO). It shows your organization cares about the feedback given.


Capture the Culture
One major perk of having social media is being able to show off your amazing company culture. Take advantage of being able to post photos and videos of daily life at your company. You want to take the opportunity to show people who visit your page, especially candidates, how great it is to work for your company. The above statistics represent how often job seekers are spending time on all social media platforms, so make sure your company looks inviting. If your social media makes your company look stale and unengaging, a candidate isn't going to want to take the time to apply for a job at your company.
Showing your company's culture on social media is important even for a candidate who has already been in contact with a recruiter. It's likely that when a candidate has been recruited they're going to take time to look up the company to figure out if they can see themselves as a culture fit.


Use Ads. Track Ads.
Most social media platforms have an ad or sponsorship program. Facebook, LinkedIn, and Instagram all have their own ad managers which allow you to post and track ads, and generate leads.
Facebook ads have detailed targeting options such as interests, job titles, education, and location. You can set up your ad to be a still image or video with catchy headlines, text and a call to action button, which is a great way to grab somebody's attention and bring them to your job site.
Instagram is more popular with millennials. Ads can either be on the main feed or the Instagram Story feature. In the main feed, it will say "Sponsored" in the top left corner of the post and have a link at the bottom, which in this context could say "Apply Now" and send someone over to your mobile-optimized application. If the ad is on the Story feature, a candidate can swipe up from the bottom to get to the application.
LinkedIn is a business-oriented social media platform, so it would be a great place to advertise higher-level positions or positions that require more experience. With LinkedIn ads, you can target your audience based on job title and seniority. It can be sponsored in the news feed or people's inboxes.
The great benefit to an ad on any of these platforms is for the ability to track that ad. It's extremely important to track your ads to generate leads. Find out where your candidates are, and thus know how to alter your ads to reach the right candidates.
We've just skimmed the surface on tips to increase your social media recruitment strategies. To learn more about recruitment marketing, check out our blog on Why Your Recruiters Should Think and Act Like Marketers.