When attracting top talent, it's crucial to communicate the benefits and value of working for your company. You can do this by using an EVP, which is a statement that outlines the benefits employees will receive while working for your organization.

Why is an EVP important?
By defining your EVP and sharing it with job seekers, you can help them understand why your company is the best choice for their career.
In our experience, businesses with a clearly defined EVP are more successful in recruiting candidates and retaining good employees.
How do I create an Employee Value Proposition?
When creating your EVP, it's helpful to consider it an elevator pitch to candidates and employees. A great EVP will highlight the things that make your organization unique, speak to the needs of your target audiences, and align with your culture.
What makes your organization unique?
Every organization is different. What makes your culture and work environment better than other companies? How will your organization help an employee grow and flourish in their careers? By asking yourself questions like these, you can identify your organization's unique differentiators and explain the advantages of working for your organization over other options.
Who is an EVP for?
When creating an employee value proposition, it is crucial to consider the needs and desires of both existing employees and potential candidates.
A survey is a great place to start if you want to understand your employees better. For an Employee Value Proposition (EVP), you can ask about your company's work culture and have them rank the importance of your benefits. These questions will help you prioritize the order of benefits in your EVP statement.
For candidates, you'll need to research the type of people you're trying to attract to each role. For this exercise, we recommend creating a candidate persona. These help you zero in on the characteristics and traits of a perfect hire. To learn more about candidate personas, check out our blog, where we dive deeper into this topic.
What should I include in an EVP?
When creating your EVP, it's helpful to consider it an elevator pitch to candidates and employees. What do they need to know to decide whether to work for your company?
In your EVP, it's best to cover the following items in detail to give candidates a clear idea of what to expect after they sign the offer letter.
Salaries and benefits

Professional development and advancement opportunities

Work environment

Company culture
Make sure to order the benefits included in your employee value proposition based on employee research and candidate persona findings.
How do I communicate my organization's EVP?
When sharing your organization's EVP, it's essential to use a variety of channels.
For Employees:
Your employee value proposition should be clearly stated in your company handbook, onboarding materials, and any other medium employees frequently view, such as a SharePoint homepage.
For Candidates:
Showcasing your employee value proposition on public channels like your website, job postings, and social media bios can attract potential employees.
How can I measure the effectiveness of my organization's EVP?
To measure the effectiveness of your EVP, you can look at a variety of metrics, including:
Application Rates -

How many people applied after viewing your job description?

Applicant Quality -

Did people that match your candidate persona apply for your job?

Employee Retention -

Are employees sticking around? Do they want to work for your organization long-term?

Employee Engagement -

Are employees actively engaged with company outreach and events?

Referral Numbers -

Are employees referring people to work at your organization?
If the above metrics are not where you want them, it may be time to review your EVP. We recommend revisiting your EVP regularly as your workforce changes and the company grows.
What are some examples of company EVPs?
Did you know 84 percent of the world's top 100 most attractive employers have an Employee Value Proposition? Companies such as Google, Microsoft, and Apple are more successful because their leadership has invested the time to think through their company's values, mission, and what they stand for as a business.
Below are EVP examples from well-known companies:
Hueman RPO
"Creating great employment experiences by building a people-centric culture"

Hubspot
"We're building a company people love. A company that will stand the test of time, so we invest in our people and optimize for your long-term happiness."

Google
"Together, we create access to information and build products that improve people's lives."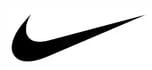 Nike
"We lead. We invent. We deliver. We use the power of sport to move the world."

L'Oreal
"Lead the future of Beauty. When you love your work and the people you work with, amazing things can happen."

Microsoft
"We believe in what people make possible; Our mission is to empower every person and every organization on the planet to achieve more."

Hyatt
"To care for people so they can be their best."
Keeping your EVP relevant
After developing an EVP, keeping it relevant for your current workforce is essential. Continue to implement, review, and measure your company's EVP regularly. Doing so will guarantee that it stays aligned with your company's value and what it offers.
Taking the steps outlined in this article to craft an exceptional Employee Value Proposition will set you on your way to attracting great candidates and retaining more employees.
Looking for more ways to strengthen your recruitment process? Download the World-Class Recruitment Guide.