Do you know the definition of an "employee value proposition" (EVP)? An EVP, also sometimes referred to as an "employer value proposition" is a statement communicating the value your company's employees gain from working in your organization. Defining your EVP and communicating it to job seekers is critical to becoming a World-Class Recruiter.
In Hueman's experience, businesses with a clearly defined brand and EVP are more successful in both recruiting and retaining good candidates/employees.
What can an employee value proposition do for YOUR company?
It can attract top talent for your business
Explain why someone should work for you
Helps the candidate discover if they would be a good fit for the job
Attracts more desirable and competitive candidates for the business
Grabs the attention of candidates who value a company's clear vision and mission
Why is an EVP important?
Did you know 84 percent of the world's top 100 most attractive employers have an Employee Value Proposition?Companies such as Google, Microsoft and Apple are more successful because leadership has invested the time to think through their company's values, their company's mission and ultimately, what they stand for as a business. In great companies, leadership translates that into action items to improve their employees' experiences.
According to Gartner, companies that effectively deliver their EVP can:
Increase new hire commitment by 29 percent
Decrease annual employee turnover by 69%
If your business does not already have an EVP, create one for your specific hiring needs at the very least! The goal of your EVP is to succinctly communicate what's unique about your company culture. In a few sentences (max!), articulate:
Who you are - Employer Brand
What you do - Recruitment Strategy, Opportunity
And why you do it - People, Benefits and Rewards etc.
Think of it as your company's elevator pitch!
After you define your organization's EVP, represent it digitally in a consistent way across all job sites, company review sites, Google, etc. You want to make sure that your EVP is a true representation of your company. Whether it may be relatable, emotional, selling the experience, ambitious or all of the above.
Having an employee value proposition forces you to see your company through the eyes of prospective employees.
Check out our employee value proposition and that of other companies.
Hueman's EVP: "Creating great employment experiences by building a people-centric culture"

Hubspot
"We're building a company people love. A company that will stand the test of time, so we invest in our people and optimize for your long-term happiness."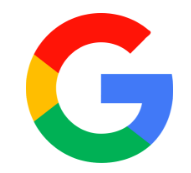 Google
"Together, we create access to information and build products that improve people's lives."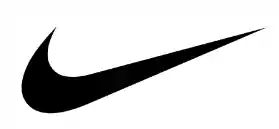 Nike
"We lead. We invent. We deliver. We use the power of sport to move the world."

L'Oreal
"Lead the future of Beauty. When you love your work and the people you work with, amazing things can happen."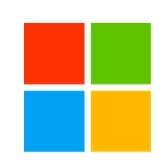 Microsoft
"We believe in what people make possible; Our mission is to empower every person and every organization on the planet to achieve more."

Hyatt
"To care for people so they can be their best."
In the long run, developing a strong EVP will help communicate your "offer" to job candidates and potential employees. It also defines your brand strategy for talent acquisition that leads to better employee engagement and increase in the candidate talent pool.
Happiness is the ultimate employee value proposition.
For constant growth of your business and consistency, collect data on how employees perceive your company's EVP. This can be done through performance reviews or by employee surveys. Employee needs and expectations based on recruitment and retention metrics can also indicate how well the EVP fits.
Stay relevant. Make sure you continue to implement, review and measure your companies EVP. Keep it aligned with the value of your company and what it continues to offer. Taking these steps to crafting a killer Employee Value Proposition will get you that much closer to becoming a World-Class Recruiter. To learn more about World-Class Recruitment, download our eBook.