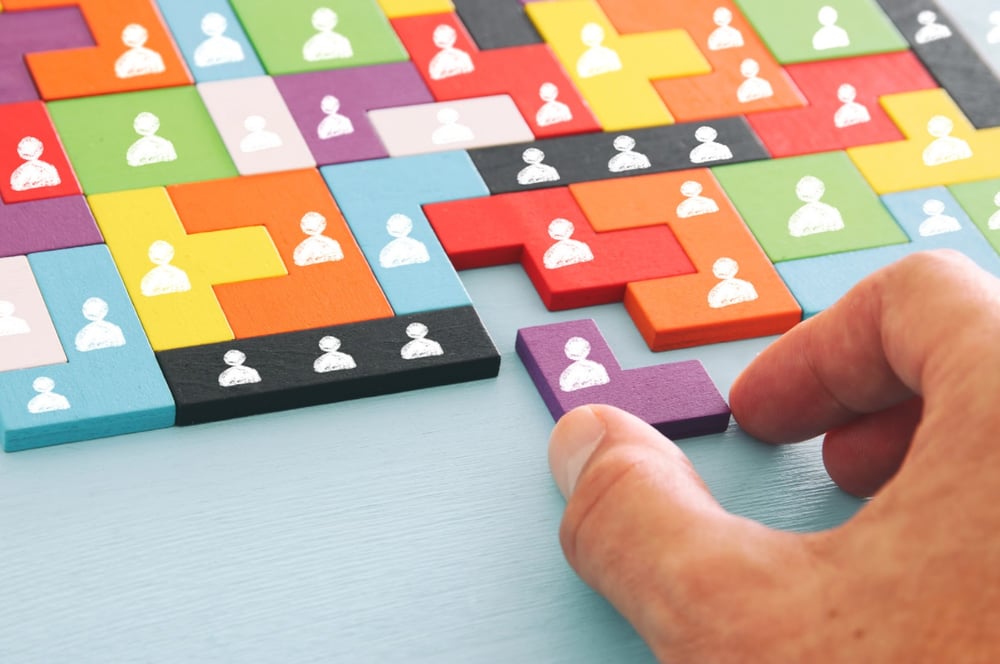 Talent acquisition (TA) differs from recruitment. TA is a long-term, continuous strategy to acquire top talent for your company vs. recruitment where you are filling short-term vacancies with active candidates. To have the best TA strategy, you must possess a good understanding of how talent acquisition operates—and why it matters.
"Talent acquisition is important because the right people with the right skill sets, sitting in the right seats on the bus, will drive an effective and efficient product or service for an organization." - Joe Marino, Hueman Executive Vice President, Business Development
A talent acquisition strategy combines the long-term objectives of the talent acquisition function with the key initiatives as a business. And as technology and the job market continue to develop, talent acquisition continues to develop with it. By combining these two very important aspects of talent acquisition, your organization will be set to successfully achieve their objective: to find the ideal candidate for the job.
Here are five key elements to creating the ultimate talent acquisition strategy for your business:
Have a recruitment process in place.
This is a key foundation element. There is a lot of strategy and moving pieces that go into developing a successful recruitment process. So much, that there's no way we could fit it all in one blog! Refer to this eBook, our World-Class Recruitment Guide, to help you learn all of the elements you need to build the perfect recruitment process from the start.
Your recruiters should think like marketers.
For recruiters to be successful in a time where candidates aren't actively seeking out job openings, they must be thinking like marketers. Why? According to TalentNow, 73 percent of candidates are passive job seekers. This means the recruiter needs to be intentional in their candidate targeting, starting with an effort to understand and relate to the audience they are going to target. It requires developing a candidate persona to define the ideal candidate a recruiter should be looking for. This also translates to utilizing social media and email marketing resources, such as MailChimp.
Ensure your recruiters have access to sophisticated recruitment technology.
For recruiters to flip their thinking like marketers into acting like marketers, they should have access to the best technology and applicant tracking system (ATS). This allows your recruiters to have access to candidate data that is organized and easily searchable, all in one place (among other features such as reporting).
Leverage digital recruitment marketing to drive to your jobs.
Key word: digital. According to a report on the internet trends from last year, adults average 5.9 hours a day on digital media. Take advantage of all the screen time people spend online and showcase your company's culture and environment on social media platforms. Make sure your candidate's online experience is seamless and intuitive because it's likely that they will be filling out your job application on their smartphone. Invest in job advertisements on websites that would attract the candidate persona you are looking for, as well.
Report your results and refine your strategy.
Your recruitment strategies should be easily measurable — you can't measure what you can't track. What is your average cost per hire? What's your average time to fill? You must establish quantifiable goals! There are tools out there that are easily accessible to help you analyze your performance and check to see whether or not you are on track to reach those goals, including your ATS.
Building a solid foundation for your talent acquisition strategy is critical. Without a good foundation, the structure you build will never be able to stand tall. Incorporate these five key elements to ensure you build a strong talent acquisition strategy to find the best candidates for the job. For more help building your strategy, download our end-to-end recruitment handbook.