As organizations work to achieve pre-pandemic employment levels, it's essential you are well equipped to make the right hires for your business. Count on an RPO partner to source quality candidates that match your EVP and culture while attaining high-volume hiring needs with speed and agility.
When you're getting ready to engage an RPO partner, what are the key factors to keep in mind to ensure a successful and effective partnership? Check out our infographic and the helpful links below to find out.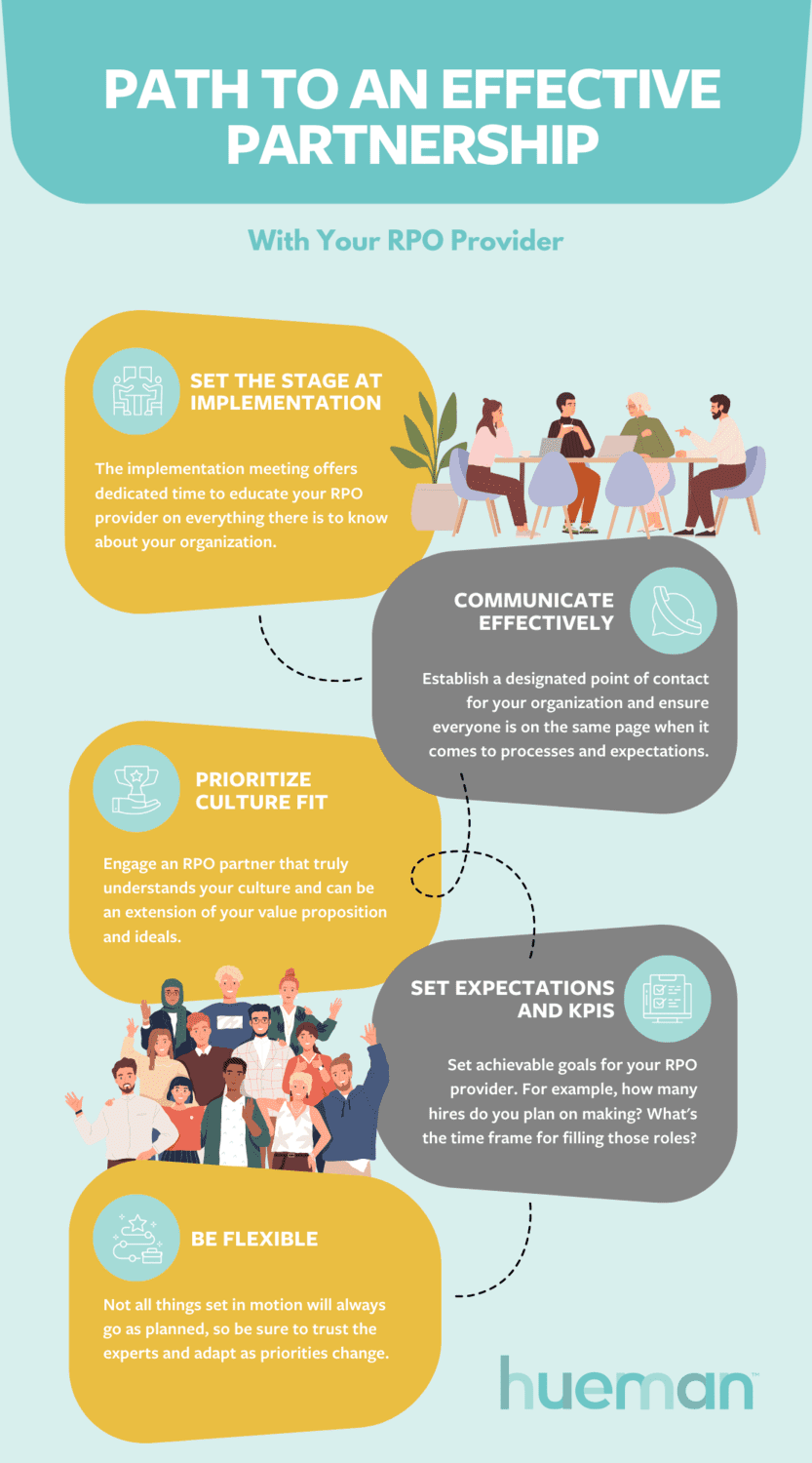 For access to more helpful resources, click the links below.
Essential Recruitment Metrics eBook
What is Recruitment Process Outsourcing? RPO 101
The C-Suite Guide to Recruiting & Retaining The Right Employees