You already know at Hueman, we hone in on the hearts—the humans. That's the very foundation of our new recruitment business. And this concept is part of a key movement we think is long overdue, and so, so important: the human-to-human (H2H) movement.
Let me explain.
B2B or B2C? Neither: H2H.
In business, there have historically been two ways to talk to organizations:
Business-to-business (B2B)
Business-to-consumer (B2C)
By establishing these two audiences, the business world figured it could better tailor language to a unique set of folks (at least that was the idea). But, as Bryan Kramer, best-selling author of "There is No B2B or B2C: It's Human to Human: #H2H" wrote:
What it really did, however, was create an unnatural language ... with words like "synergy" and "speeds and feeds" – to tell the stories of products to their buyers and partners. It's become like one massive game of telephone, where by the time a message gets to the person actually buying the product, the things that make it special have been swallowed by... vernacular.
And this confused consumers and customers. We stepped backward, not forward to make connections. The business world over-complicated relationships (a key word here) that should've been, natural—that should've been HUMAN.
This approach may have made more sense in the past, when we were living in more of an industrial era. Jess Marranco, over at HubSpot, hit the nail on the head in her blog post:
As opposed to the Industrial Era where big businesses cast a shadow on their audience with power, authority, and demanded respect, the Human Era urges businesses to be a peer instead of a superior. Only by individualizing an audience and building authentic connections will a business thrive in the Human Era.
That's really what business is all about, especially in recruiting. And that's what Hueman is all about, too.
Why it's so important for a recruitment business to be human
Hueman is in the recruitment space. We are literally in the business of humans, people—connecting the right person with the right job at the right time. And the way we do it? It's personal because to us that's non-negotiable in our space of, well, persons.
What makes Hueman, human
At Hueman, we built a Human-era business. We focus on understanding the different "hues" of our clients' cultures, ensuring those we recruit to join their team are a perfect fit to set them up for success.
So what makes an organization fit into this "Human Era"? According to the "Welcome to the Human Era" report, a few, key personality traits. Here's how we're living them out every day as the humans of Hueman.
We have a deep cultural trait of customer empathy—Our team has been in the recruitment space for over 20 years. We've been through the laughs, the tears, the successes and struggles. We know the challenges of finding the perfect match to build a solid team that takes an organization where it wants it to go. That's why we built an entire resource hub (you're in it right now!) devoted to helping you solve those problems, from employee turnover to employee engagement and workplace happiness. We want to help (and can).
We talk and act like people—We're human, so why would we talk like robots or stiffs? We're conversing too much with clients and potential job prospects every day to put on a front, so we don't. At Hueman, our team is always themselves

—t

heir unique, quirky, awesome selves. That's why we love them (and our clients and job prospects do, too.)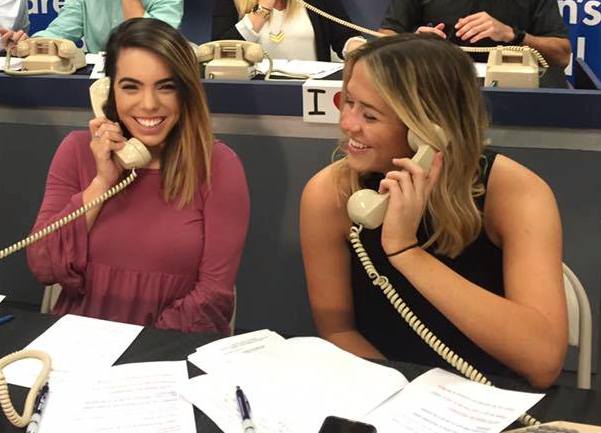 We are open, real, and even flawed—In short, we're honest even when it's tough. That's life. That's part of being human. Things aren't always going to be perfect, but being honest, open and transparent must be a constant to building a fruitful relationship. We've lived it.
We aren't boring—Just as we built our new business the core value of people and being human, we also built it on being fun and fresh. Life is too short to be boring. So we aren't! We're colorful, friendly, fun, trustworthy and balanced.
We care intensely about the little things—We know how fragile our business is because we're dealing with humans and hearts day in and day out. One example? When someone applies to a job for our client, we never leave them in limbo. We know how sensitive one is on the job hunt is so we're always communicating to candidates, even if they aren't the right one, right now. Why is this important? So that they develop a relationship of respect with the business they just applied to, even if it's not a match.
We empower individuals to be the brand—#WeAreHueman. Check out our Instagram to see how.
Hueman-to-Human
People aren't transactions or contracts. People have personalities. People are quirky. People are unique. They have goals, ambitions, and specific talents. They have kids, lives, hobbies and pets. And people like to have fun.
That's why at Hueman, we're people people. We build relationships with people, not companies. We build culture around people, not things.
We connect people: the right person with the right position, for the right company—at the right time. And once that "right connection" is made, it's amazing what else starts to go right.
At Hueman, we know creating a great employment experience always starts with treating people right. It might take more effort, but we believe it's worth it. And we think that it's the right thing to do.
We're not B2B. We're not B2C. We're Hueman-to-human.