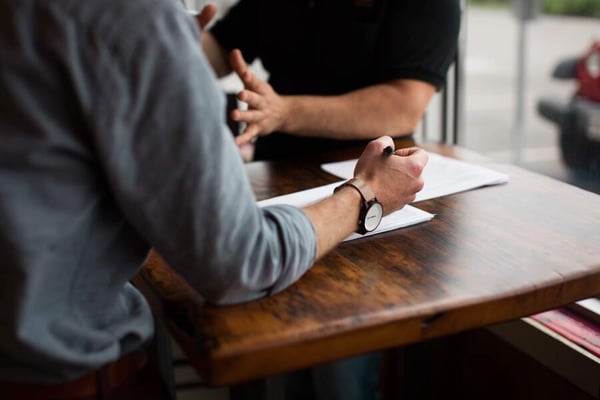 I sat down with the Recruitment Process Outsourcing Association (RPOA) to discuss how Hueman partnered with a large organization to improve their job interview process to increase employee engagement and decrease turnover.
In this eBook, we cover:
The Situation: An environmental care unit (EVC) in a large hospital system in the mid-Atlantic region of the U.S. was faced with the challenge of hiring, retaining, and engaging a high volume of service workers.
The Solution: After a thorough analysis of the situation, Hueman thought it would be beneficial to introduce the panel interview to refine the unit's hiring process. The panel interview process is rooted in principles of behavioral interviewing and aims to identify and hire candidates that are a good cultural fit.
Interview Process: The panel interview process that Hueman implemented was centered around 4 key questions. The structured process and questions encouraged candidates to be more truthful in their responses and help them identify the candidates they were looking for.
The Results: By the end of the implementation process, the team saw some significant improvement in key hiring performance metrics. Their turnover rate decreased tremendously and engagement survey responses were headed north.
You'll also walk away with the following key takeaways:
Learn four questions to add to your interview process that will subtly encourage candidates to share truthful information about how they "fit" into your organization.
Understand how to conduct panel interviews geared toward increasing employee retention, satisfaction and effectiveness.
Discover how to structure a formal panel interview procedure.
Interpret red flags during a job candidate interview based on their behavior during the process.
Fill out the form below to download our full eBook to learn how your organization can lower turnover and increase employee engagement by getting recruitment right from the start.