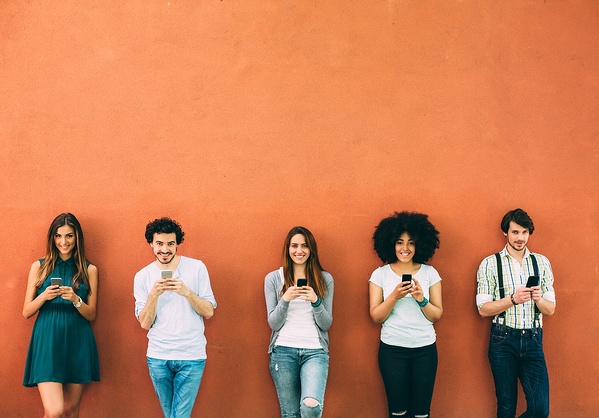 The modern job hunt takes place right here—online. Job seekers are turning to top job websites including Indeed, Glassdoor, Facebook and LinkedIn. In this post, we dive into must-know statistic about the best job search websites so you can understand where job seekers are and how to reach them effectively on these platforms.
Indeed
"Indeed strives to put job seekers first, giving them free access to search for jobs, post resumes, and research companies. Every day, we connect millions of people to new opportunities."
Indeed has over 200 million visits per month. And to make the job application quick and easy for potential candidates, this job search engine features something called, "Indeed Quick Apply." This relieves job seekers of punching in their work history and resume info over and over again which increases their likelihood to apply for a job.
Here are more stats on Indeed:
According to Indeed: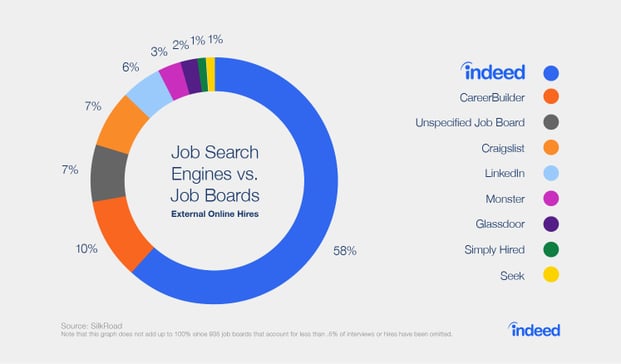 LinkedIn
"The more connections you have, the better your chances of finding someone who can help with your job search."
LinkedIn is a website that not only utilizes social networking but capitalizes on job postings. You can connect with other professionals and and stay up to date with other organizations, candidates or future employers.
As of January 2018, LinkedIn had over 500 million members. This job search website also has a fast and functional job application process where candidates can use "Apply via LinkedIn," pulling profile information for job applications.
Facebook
"Finding the right talent can be a challenge. Reach qualified people where they're already spending their time—on Facebook. Post job opportunities on your Facebook business Page for free."
There are more than 2 billion Facebook members all across the world--making Facebook the most popular social media network. Facebook expanded its network to recruitment efforts about two years ago and added a job posting section to capitalize on their 2 billion memberships.
Here are more statistics on this global giant:
Google
"This job search tool boosts the exposure of your job listings to help you attract more relevant candidates to your roles. Aimed at making the job search easier for candidates, Google for Jobs is an enhanced search feature that aggregates listings from job boards and careers sites and displays them prominently in Google Search."
Google an international search engine with over 3.5 billion searchers daily. "Google for Jobs" provides the job seeker with multiple options as to where they can apply for the job they are searching for.
Google is an active job search website that can increase job postings and leverage new candidates.
ZipRecruiter
"With a single click, our powerful technology sends your job to 100+ job sites across the web, identifies the best candidates and notifies them to apply to your job on any device they prefer."
ZipRecruiter is a job posting website with over one million company users. Their goal is to "help people find meaningful employment." According to the ZipRecruiter website, 80 percent of employers who post on ZipRecruiter get a quality candidate through the site in just one day.
Glassdoor
Glassdoor's mission statement is "To help people everywhere find a job and company they love".
According to Glassdoor, the average job seeker reads at least six reviews in the process of forming an opinion on a company, and 69 percent of job-seekers will not accept a job with a company if that company has a bad reputation.
CareerBuilder
"Our mission is empowering employment. We are striving to organize all the world's human capital data and make it meaningful for society."
Careerbuilder has been a successful job posting website for over 20 years. Recognized by HRO Today magazine's Baker's Dozen as the top provider in overall customer satisfaction along with the Careerbuilder Applicant Tracking ranked number third.
The digital world is rapidly growing and it's time to leverage these top job websites to recruit for your company. To utilize these job sites to there full capacity, check out our World-Class Recruitment Guide: The Best Recruitment Strategies and Tips to Attract Top Talent to learn how to market your job applications once using the best job search websites the internet has to offer.