The majority of organizations face the "insource vs. outsource" decision in multiple aspects of their businesses.
Should I expand into a new market segment or purchase a new company? Should I buy a new location or build out my own site? Should I gain market share through building a more robust team or acquire a competitor?
Talent acquisition decisions are no different. Today, the dialogue revolves around whether to outsource or insource recruitment. Should you hire more recruiters for your internal team? Or should you engage in a partnership with an agency?
Developing an outsourcing partnership with a recruitment process outsourcing (RPO) provider may be the best decision you can make for your talent acquisition team.
How?
Before we dive into that, let's start with the basics.
What is RPO?
Recruitment Process Outsourcing, or RPO, occurs when an organization outsources part, or all of their recruitment process, to an external source. More often than not, recruitment process outsourcing benefits are surprising to organizations first hearing about the concept.
What parts, exactly?
That's the beauty of an RPO partnership. Everyone's needs are different. A good RPO partner will work with you to understand exactly what the best solution is for your organization, and then tailor a partnership, and scope, to fit those needs.
Maybe you have a project coming up or a recruiter going out on leave. Or, perhaps marketing your jobs is where you could use some extra help.
There are many reasons and opportunities to make the choice to outsource your recruitment—entirely or partially.
Key Benefits to Hiring an RPO Partner
Here are some key recruitment process outsourcing benefits:
Outsourcing allows you to redirect shared internal resources so you can focus on other areas of talent acquisition.

RPO allows your team to be more effective, which can not only streamline your team, but also ensure that they are all performing at the top of their capacity to improve results and employee satisfaction.

An RPO partner brings additional expertise to the table that will help improve your internal processes while being accountable to you and your leadership team.

RPO allows you and your leadership team to do a deeper dive into your organization which can help you achieve your overall strategic vision and financial results
Where to start:
Know your stakeholders: who cares, why do they care, and why will they allow this be a priority or happen?

Know your team: who can help you – whether with time, insights, or execution

Know your baselines: what are the figures you want to improve upon
Once you answer these questions, you can begin developing a strategy and start the search for the RIGHT RPO provider; one that will understand where to step in and how to help your organization win.

Outsourcing, especially recruitment, can give your organization the ability to hire more candidates that are the right fit for your organization and will stay with your organization long term.
If you aren't ready to outsource your recruitment efforts entirely, there's are other options to explore.
Digital Recruitment Marketing
Outsourcing your recruitment marketing will provide more control for your business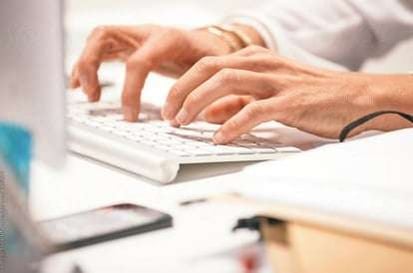 and become part of your organization to assist process improvement for the long term.
It can also decrease your costs: headcount costs, marketing costs, technology (or material) costs and more.
At the end of the day, outsourcing your recruitment marketing is a great way to augment your current recruiting system and your current recruitment process. This is in order to find great candidates who meet your culture who will stay with your organization for the long hall while providing your organization with the ability to be successful in the long term.
Hiring a Contract Recruiter
Hiring needs ebb and flow. One minute, it feels like your talent acquisition team has your company's job openings under perfect control. A handful here; a handful there.
And another minute, it seems like every department is hiring!
Or, perhaps your company hires seasonally, so one time of year is far busier than the other. Or, just maybe, your business is expanding at a rapid rate and you needed to fill roles as fast as... yesterday.
Whatever the reason, hiring a new, staff recruiter may not make sense for your business. After all, you only need hiring help for a little bit.
Consider engaging a contract recruiter. Why? When your team hires a contract recruiter, they gain an on-demand, fixed priced Contract Recruiter service—a short-term solution to your short-term hiring needs.
Know your dependencies and obstacles
No matter which outsourcing direction you go, you must understand who your resources are, how you can provide insights and knowledge, what data you can use to establish goals and benchmarks, and decide where you're really trying to make an impact.
Most of the time, the impacts are financially driven – companies are looking to increase profitability.
There are lots of choices when making the decision to outsource recruitment. At Hueman, we understand your recruitment needs are as unique as you! If you're interested in learning more about the benefits of recruitment process outsourcing, email info@huemanrpo.com.